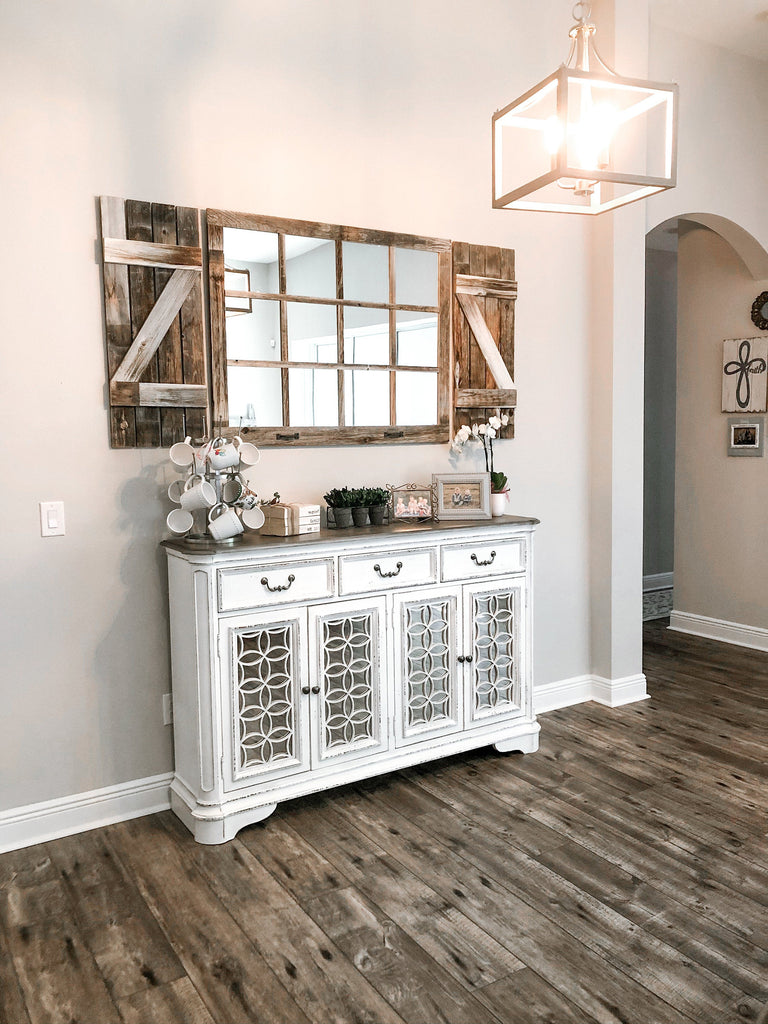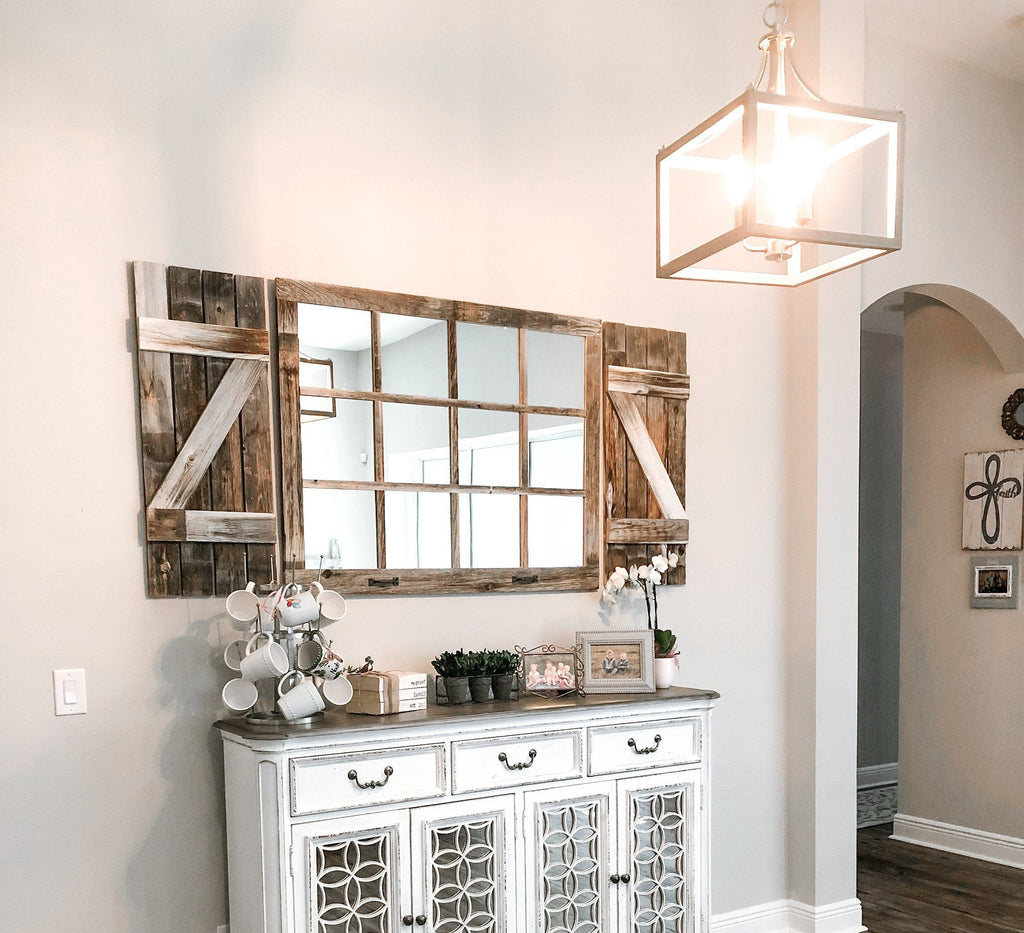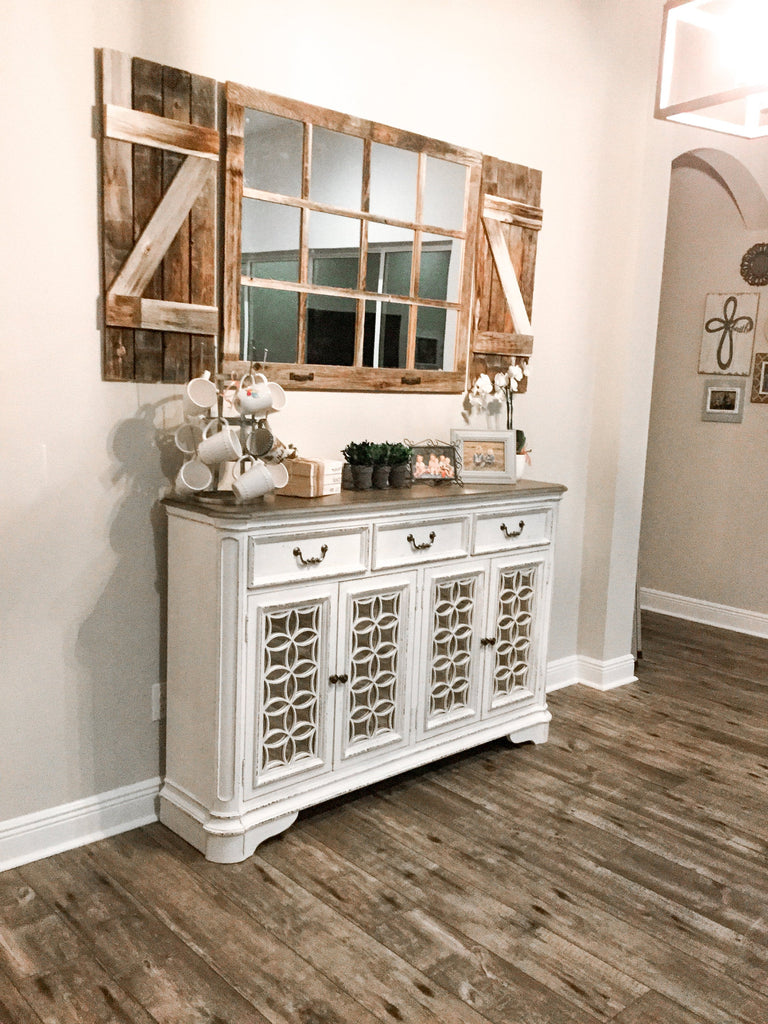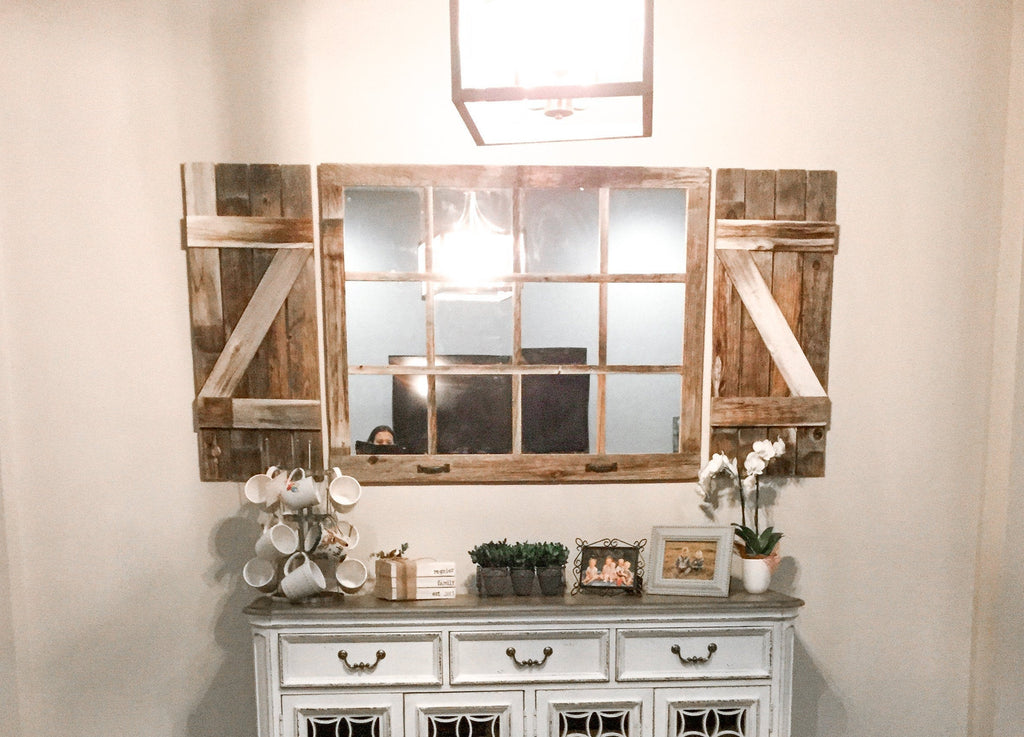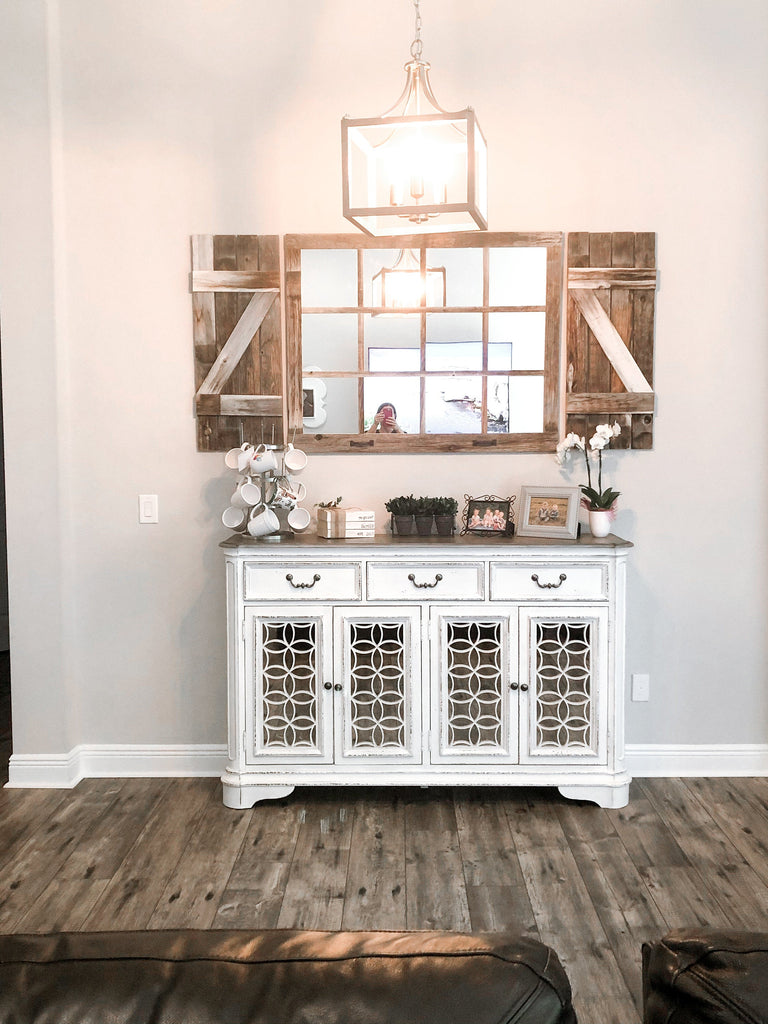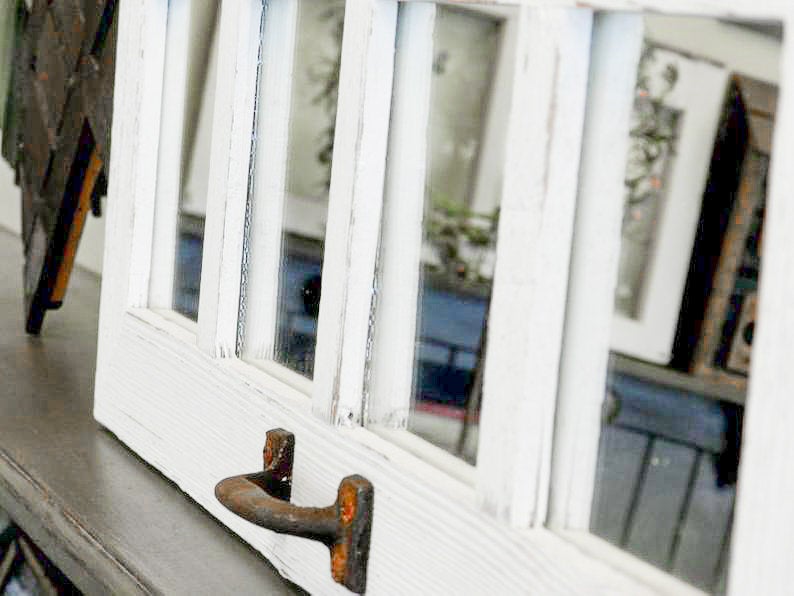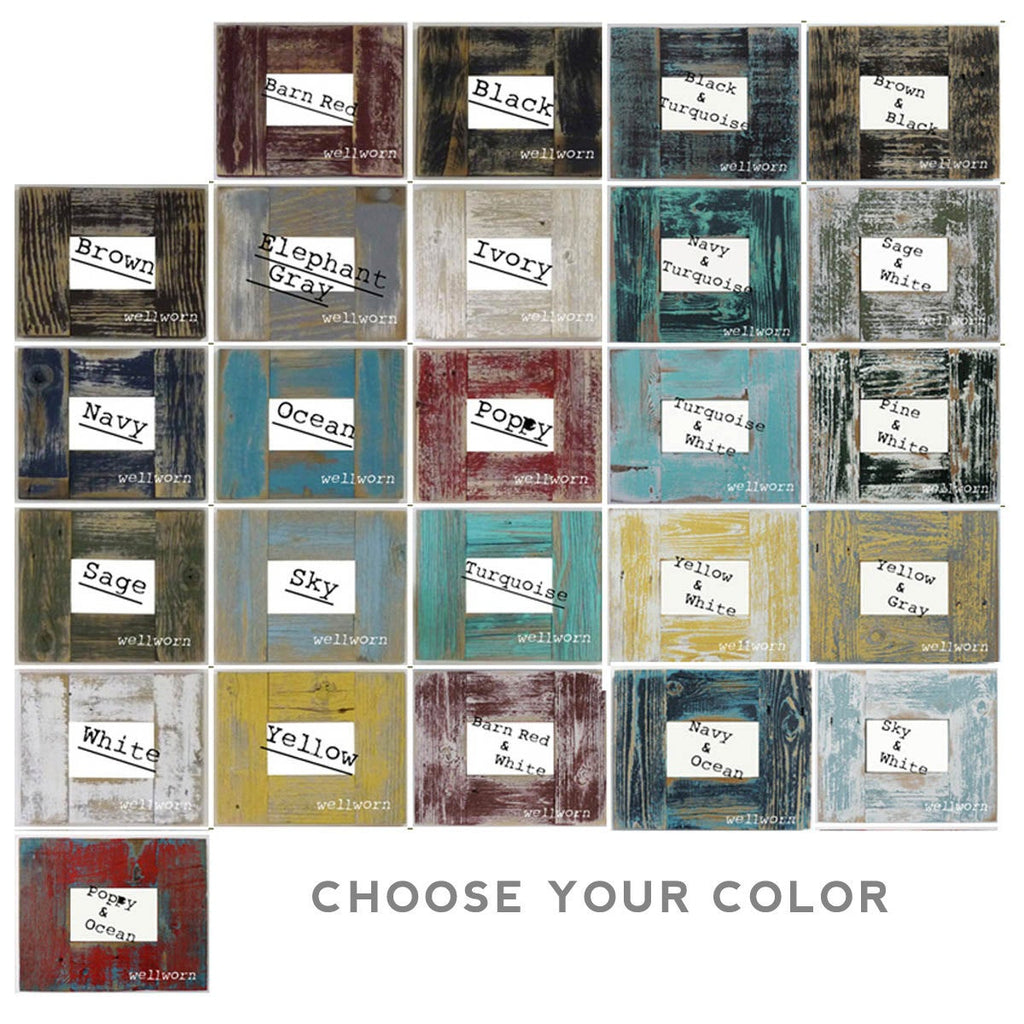 $ 302.99
$ 0.00
46"x 36" Farmhouse Wall Decor Window Mirror
Oh, my GLORIOUS farmhouse! This rustic window mirror is a crowd-pleaser! You will be so truly pleased with this addition to your farmhouse wall decor.
We love our customers! We also love how they display their amazing Rusty Mill items in their home. Casey did a beautiful job decorating her space with her Rusty Mill large rustic mirror. Thank you for sharing your space with us Casey!
DIMENSIONS:
*Window Mirror 46"x36"
*Shutters 14"x36" each so a total of 28"x36"
TOTAL DIMENSIONS MIRROR+SHUTTERS= 74"x36"
----------------------------
HOW TO ORDER:
H= Horizontal Mirror
V= Vertical Mirror
+ Handle means you want the rustic handles at the bottom.
no handles means you do not want the rustic handles.
+ Shutters means you would like to add the shutters to your order.
COLOR: Many to choose from. Specify in dropdown menu.
Color shown - Natural - no paint
PLEASE NOTE: Each piece will vary in wood tone and texture. Because we use real barnwood your item will have natural knots and defects in the wood. Mirrors are non-returnable. If you would like to pay for shipping both ways we are happy to make an exchange.
We have several other sizes for sale. Please message for details.
Thanks for stopping by. You can view more of our frames here
http://www.rustymill.etsy.com