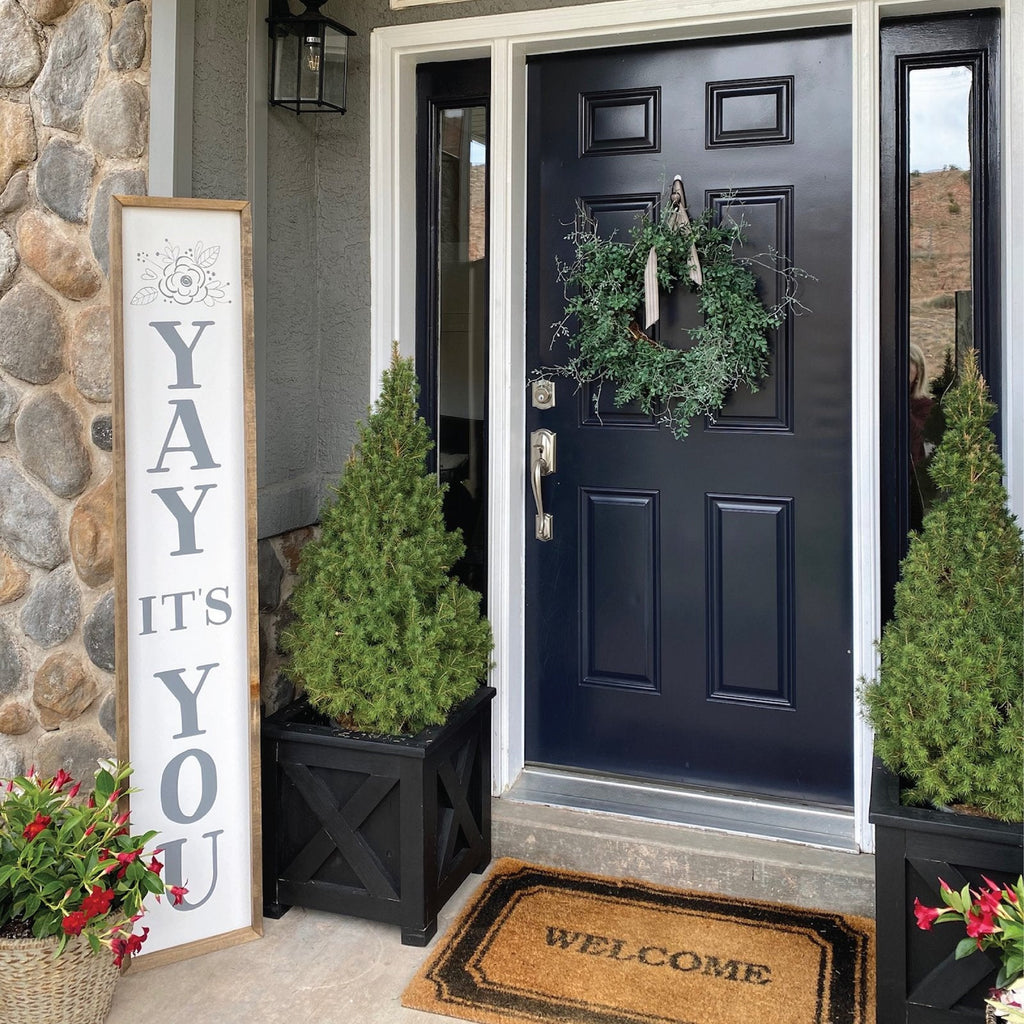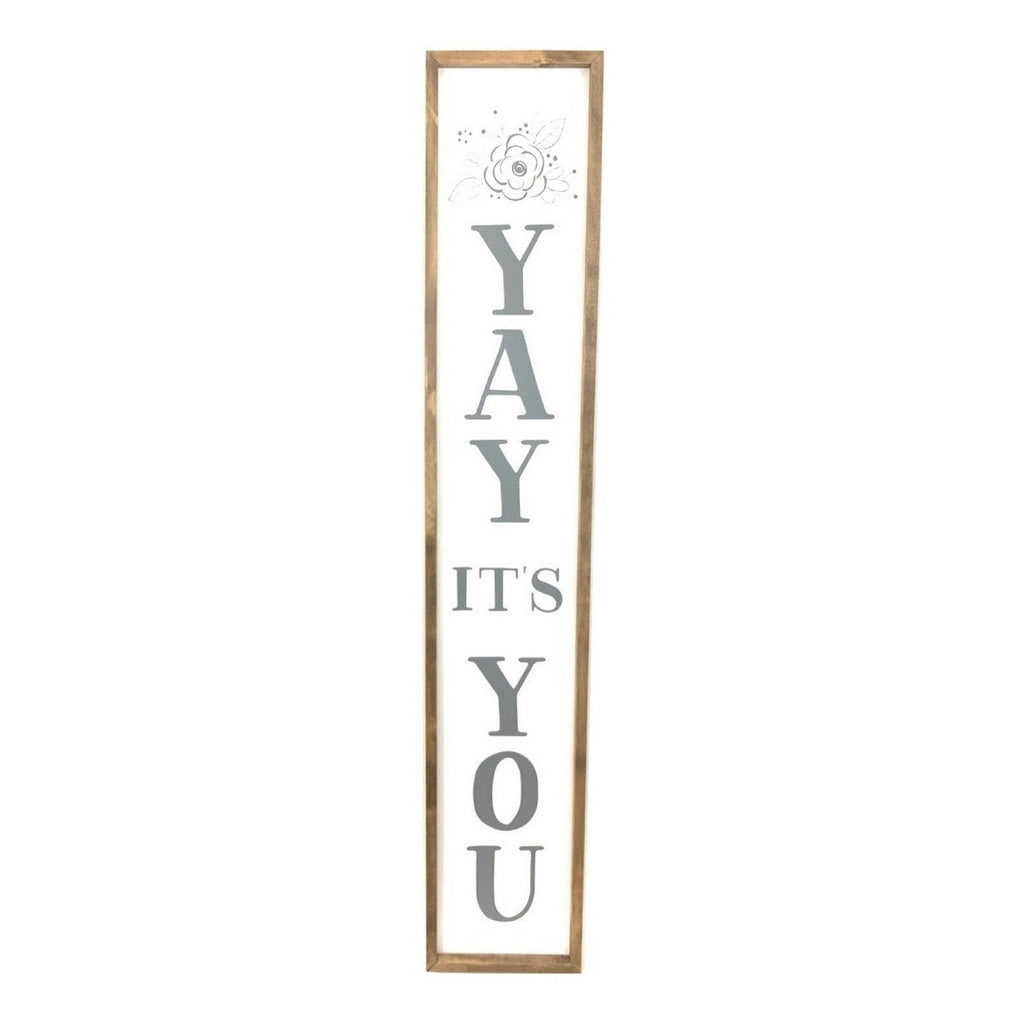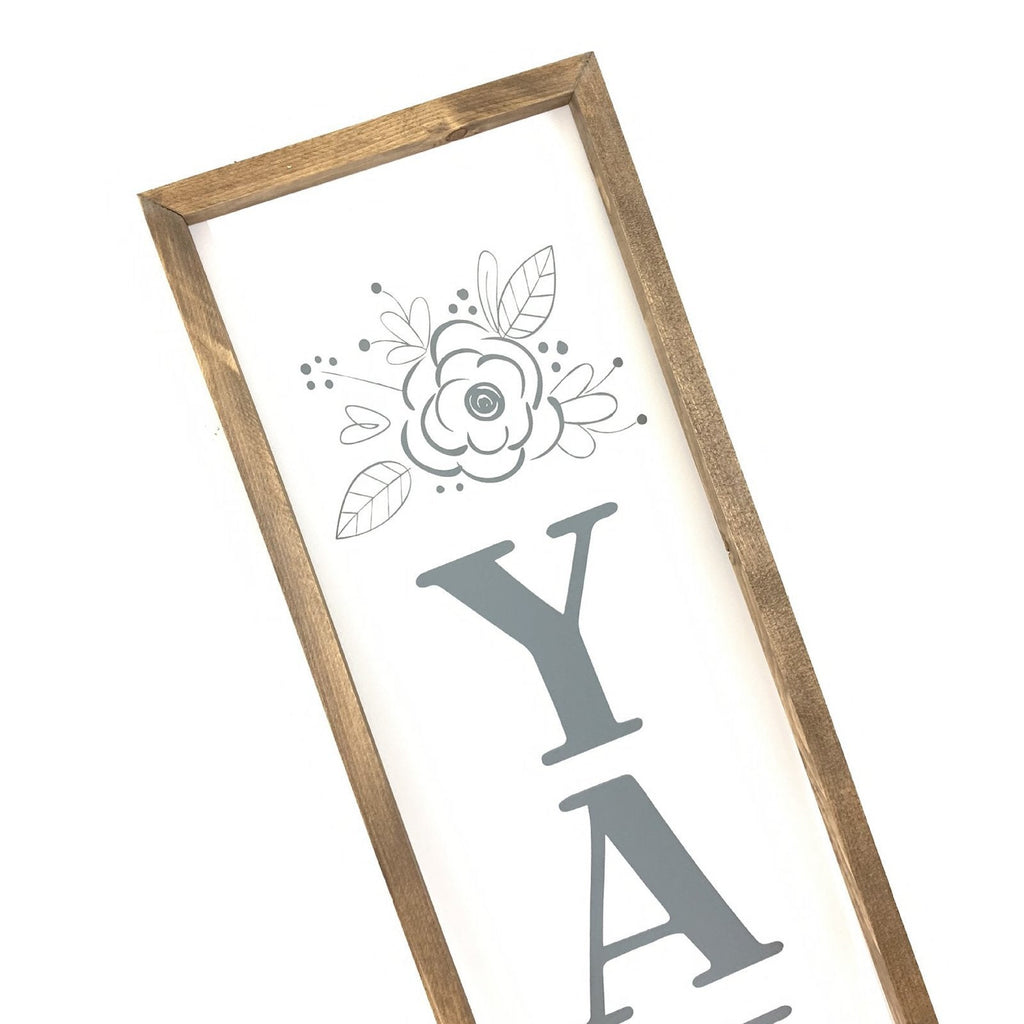 $ 95.99
$ 0.00
Farmhouse Front Porch Sign
Give your visitors the very best welcome yet!! This adorable Yay it's You front porch wood framed sign will make all of your guests smile so big.
About your sign:
Dimensions:
12x60" wood framed porch board
Syle Options:
Black with white text
White with black text
White with gray text (as pictured)
USA Crafted out of 100% wood.
We stand behind every wood sign we sell and know that you will be 100% satisfied with your product.
See more of our crafted items at
www.rustymill.etsy.com
Welcome Porch Sign, Porch Decor, Front Porch Sign, Porch Sign, Farmhouse Signs, Welcome Sign, Welcome Porch Sign, Welcome Porch, Home Sign
My porch sign is EVERYTHING! I absolutely...
My porch sign is EVERYTHING! I absolutely it. Great quality, attention to detail, perfect height for my 8' doors and it is so me! I have not set up my porch yet, waiting a few more items, but I will tag you on social media when I do.
I absolutely love this sign and it is very...
I absolutely love this sign and it is very well made. I was just a little disappointed after waiting because it arrived with black lettering instead of 'as pictured' (grey) like I ordered - it's still great though. 🙂