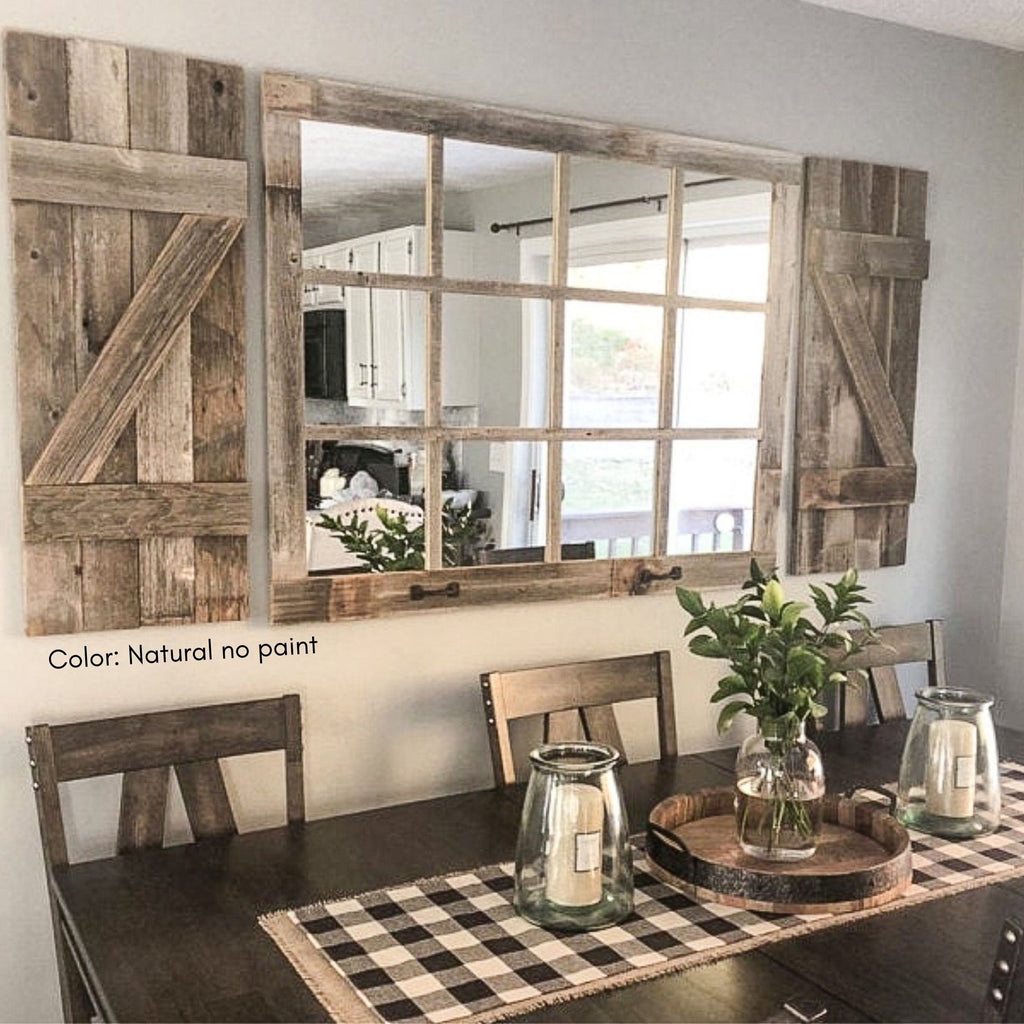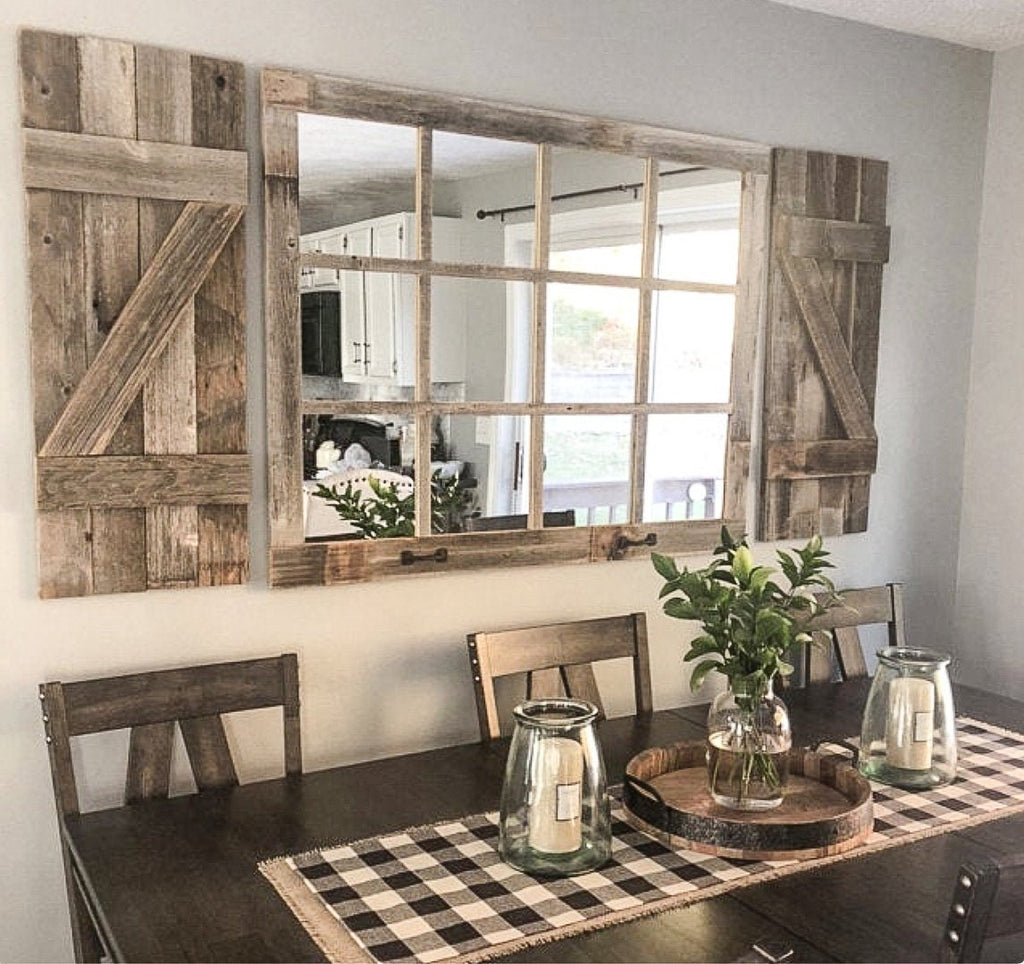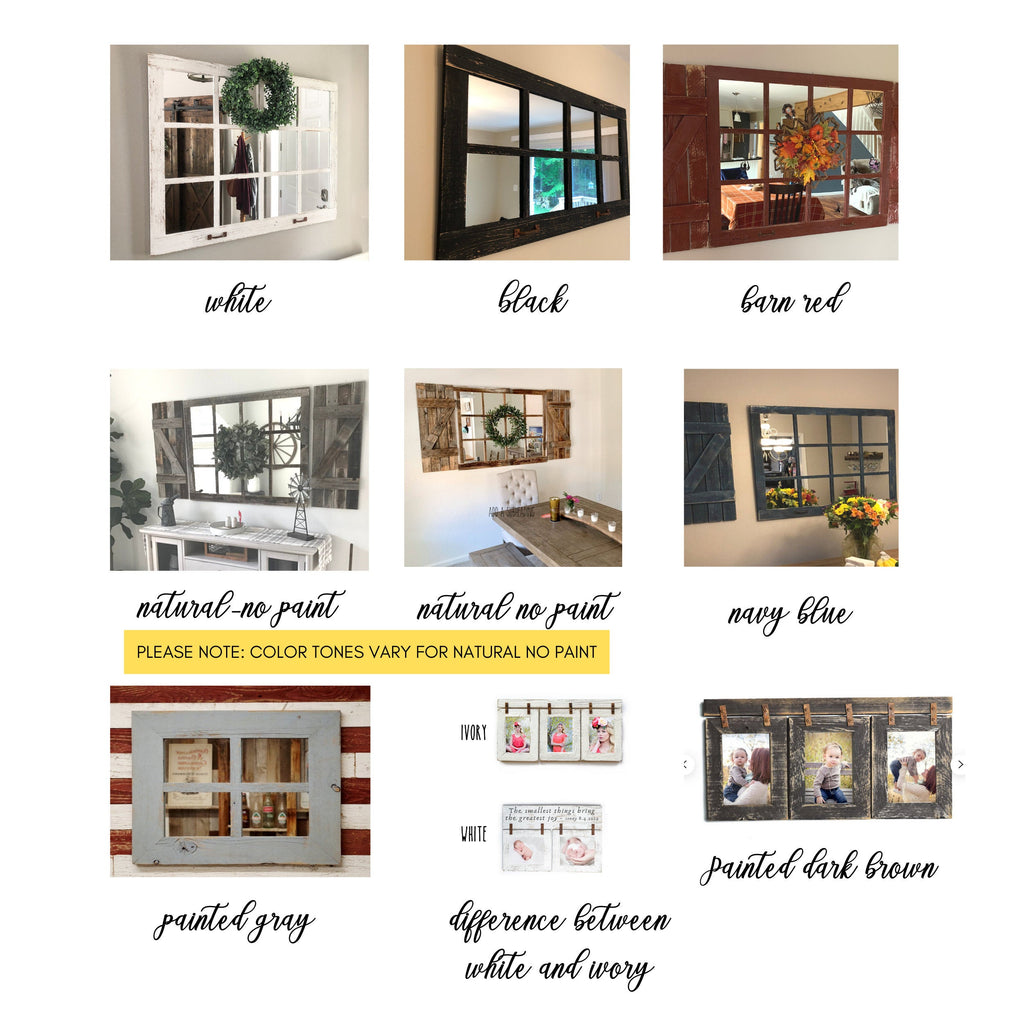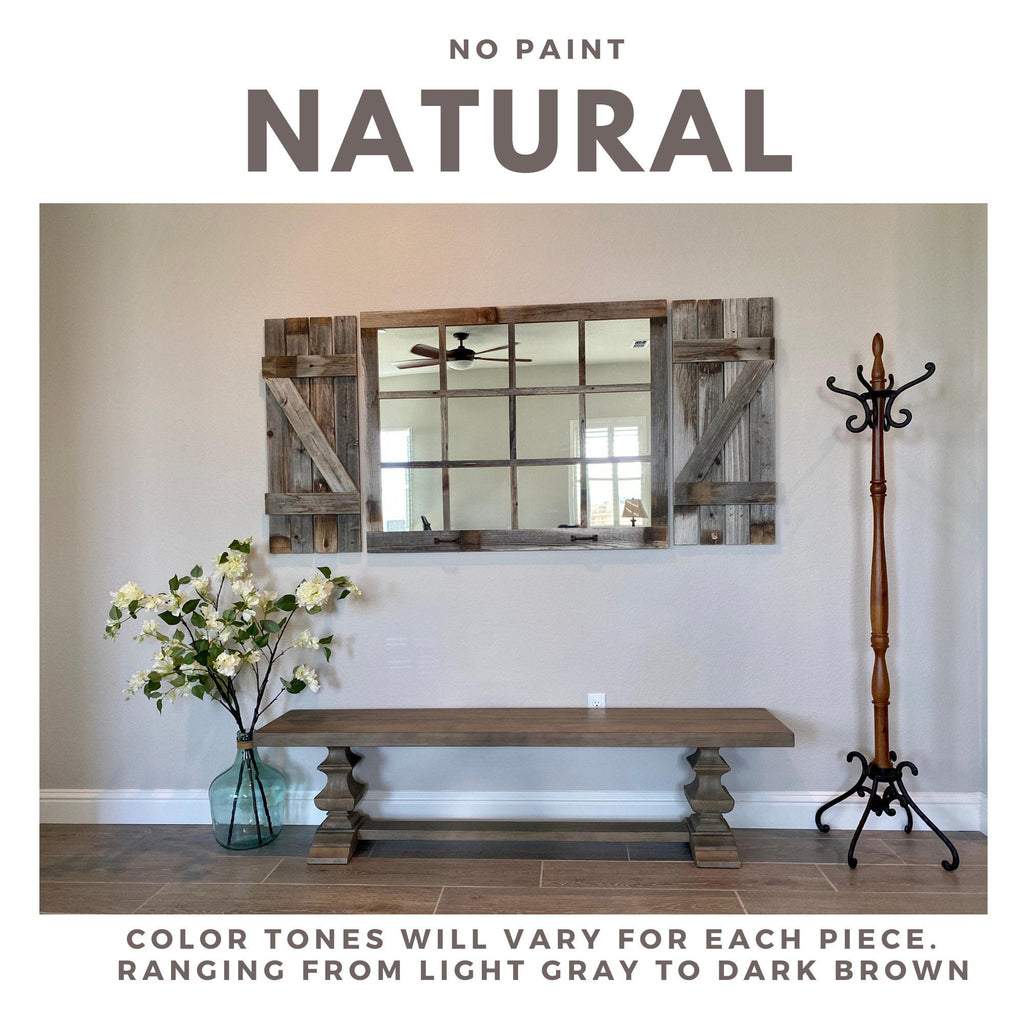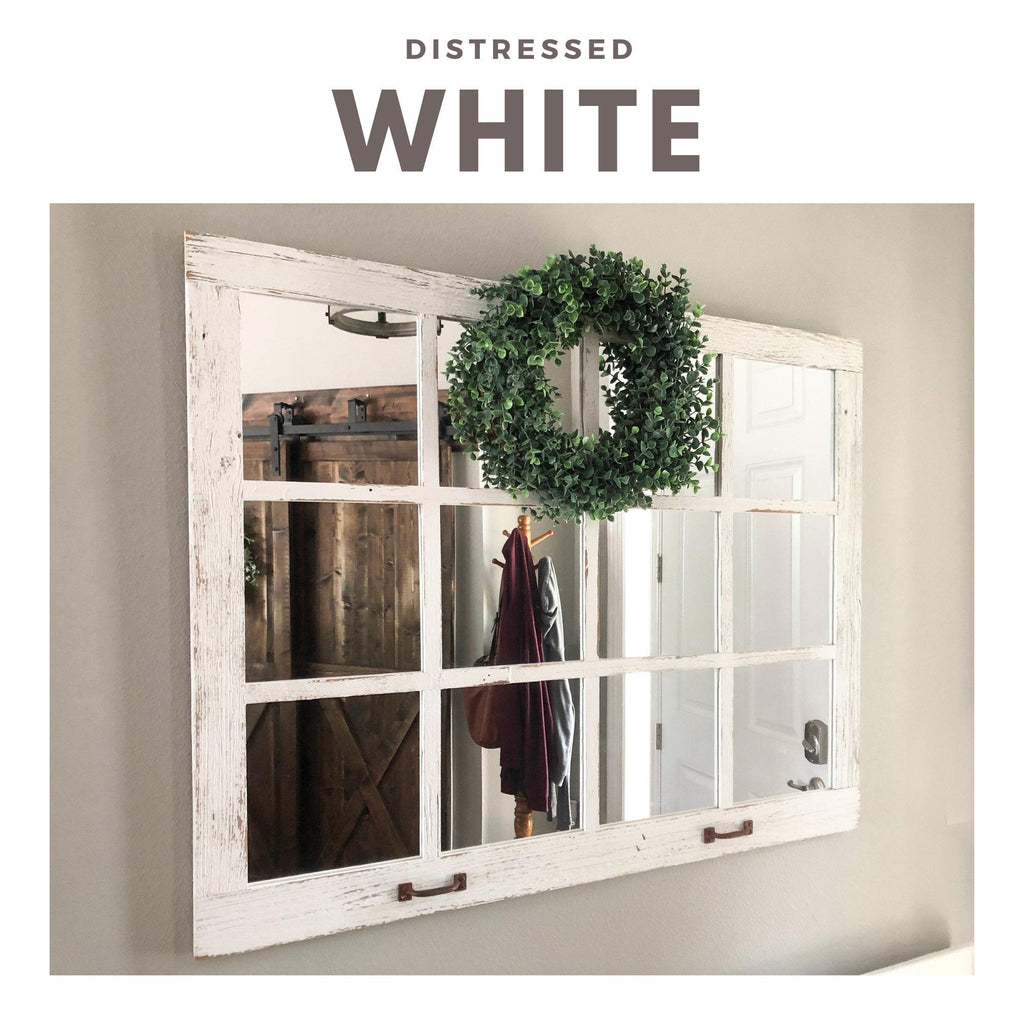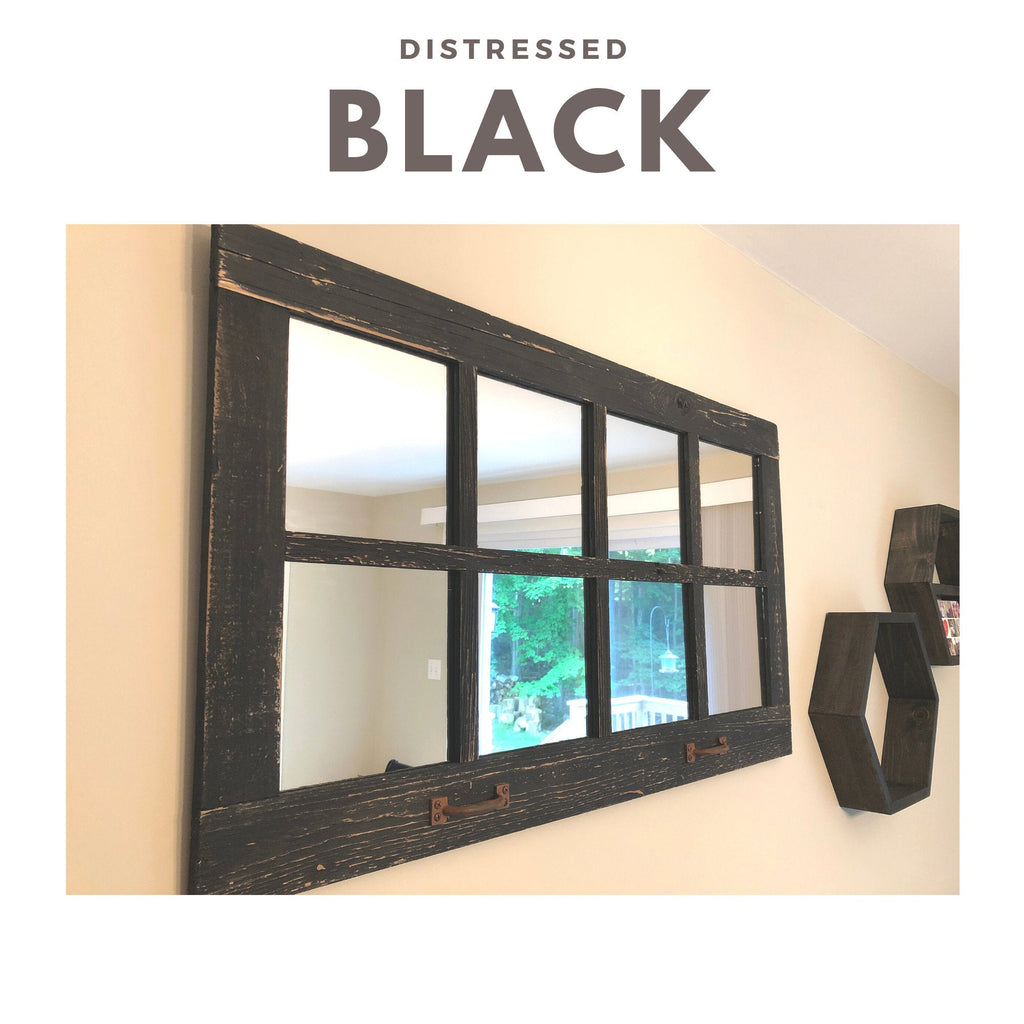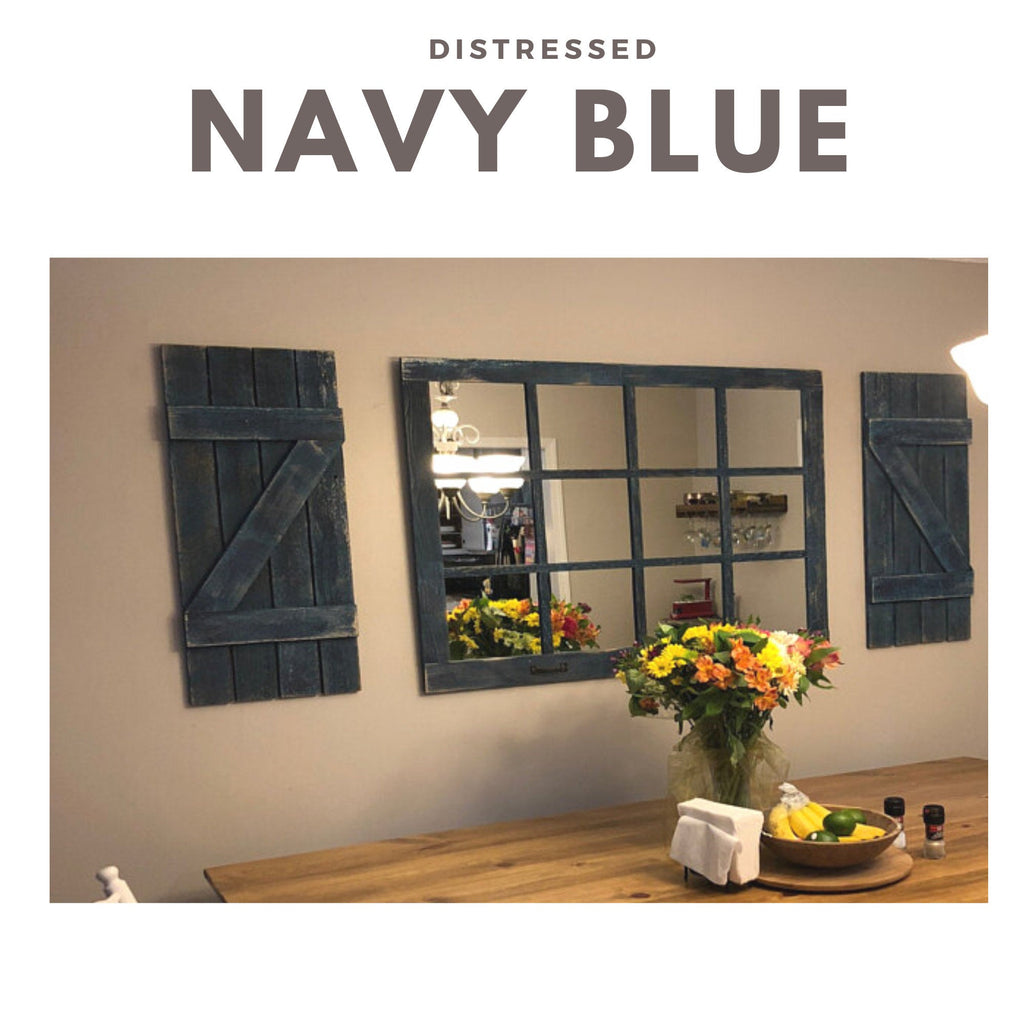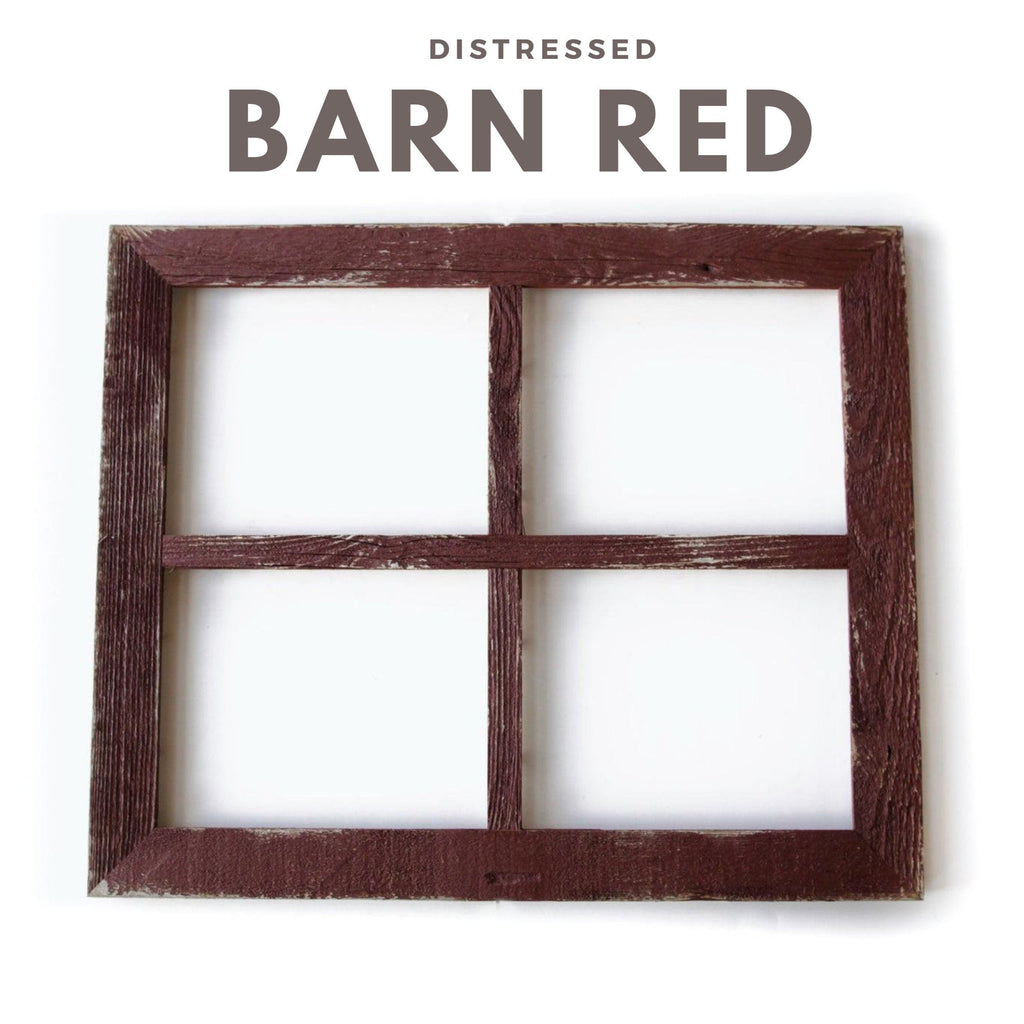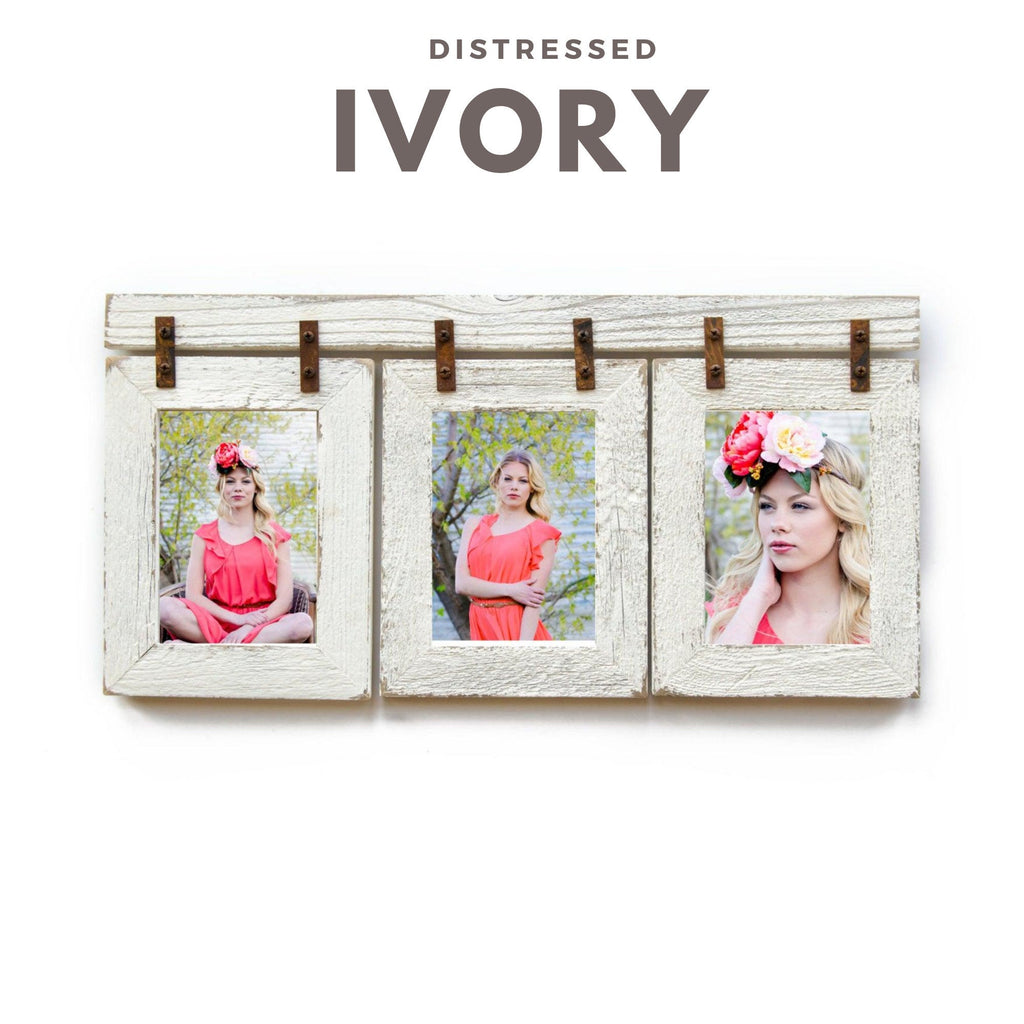 $ 302.99
$ 0.00
46"x 36" Farmhouse Wall Decor Window Mirror
This stylish Large Distressed Farmhouse Window Wall Accent Mirror is inspired from aged barn wood. The distressed finish adds rustic charm and a modern farmhouse element to your space.
----------------------------
ABOUT YOUR MIRROR:
DIMENSIONS:
COLOR: The color shown in the display image is our natural no-paint option. This does not have paint or stain on it. Color tones will vary greatly for each piece.
Window Mirror 46"x36"
Shutters 14"x36" each - total of 28"x36"
TOTAL DIMENSIONS MIRROR+SHUTTERS= 74"x36"
----------------------------
CHOOSE YOUR OPTION:
Mirror Only - This option will be the 46"x36" window mirror and the rustic handles. If you choose this option it will not include the shutters.
Mirror + Shutters - This option will come with the 46x36" window mirror, rustic handles, and a set of rustic shutters.
If you do not want the handles then just specify in the personalization section or notes to seller at checkout.
Mirrors come ready to hang with hanging wire installed. Shutters will come with sawtooth hangers to be installed by you our incredible customer.
NOTE: Each piece will vary in wood tone color and texture. Because we use real barnwood your item will have natural knots and defects in the wood.
NOTE: Mirrors are non-returnable. If you would like to pay for shipping both ways we are happy to make an exchange.
We have several other sizes for sale. Please message for details.
NOTE: Hawaii and Alaska - If shipping to Hawaii or Alaska please contact us ahead of time for a shipping quote.
Thanks and continue to be awesome!
Not happy - Etsy is cheaper
Ordered this. Thought I ordered it with the shutters but noticed I didn't. I emailed them. They sent me a link on Etsy for the shutters, plural. They cost another $88. Just got it, there's only ONE shutter. So that's $400+ for a mirror and one shutter. I also found the mirror with 2 shutters on Etsy for $269.99.
The glass is a little hard to clean but af...
The glass is a little hard to clean but after a few rounds it looks beautiful 😍
Beautiful piece! Speedy shipping
Beautiful piece! Speedy shipping
This thing is beautiful & expertly crafted...
This thing is beautiful & expertly crafted! Very rustic feel, which is what I was hoping for. You can tell the barn wood is naturally aged.
Had a slight hiccup with shipping. One of the 12 mirror panes was cracked, which is no fault of the seller. Thankfully each pane is individual and not one giant mirror. Once I reached out to the seller and sent pictures, she was able to rectify the situation and have a new pane on the way within a day or two. I highly recommend & would purchase again. Thank you!