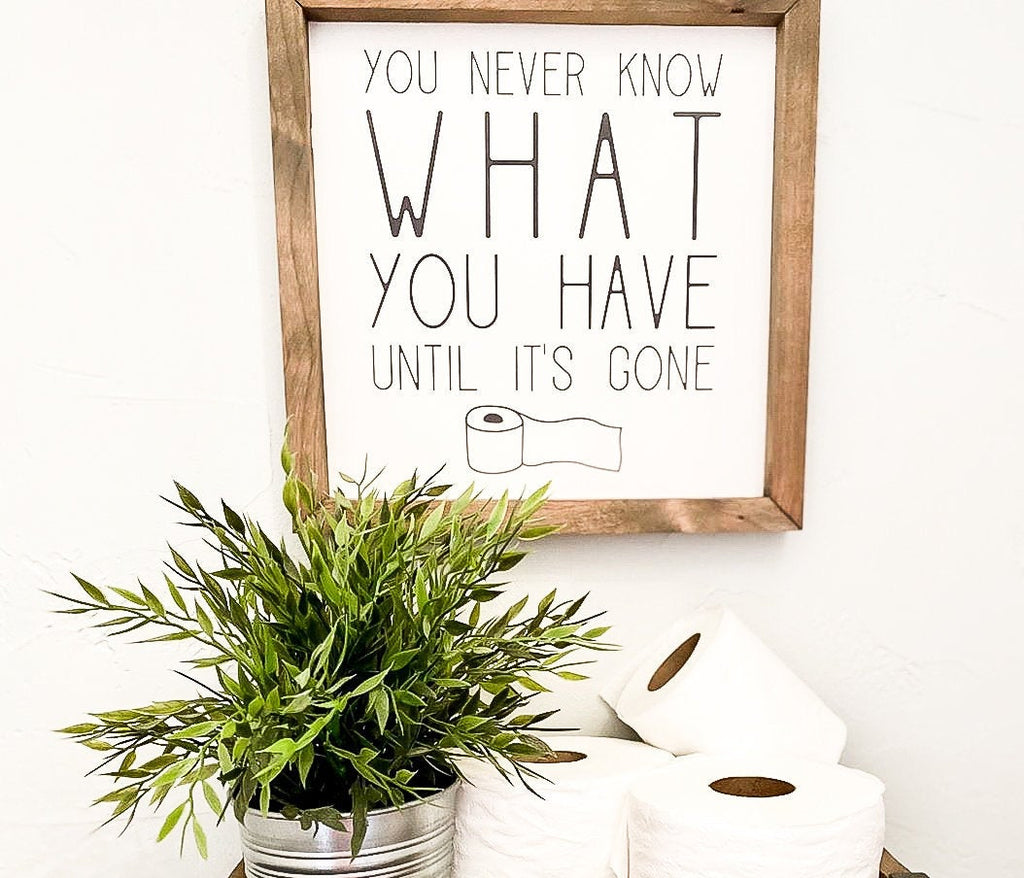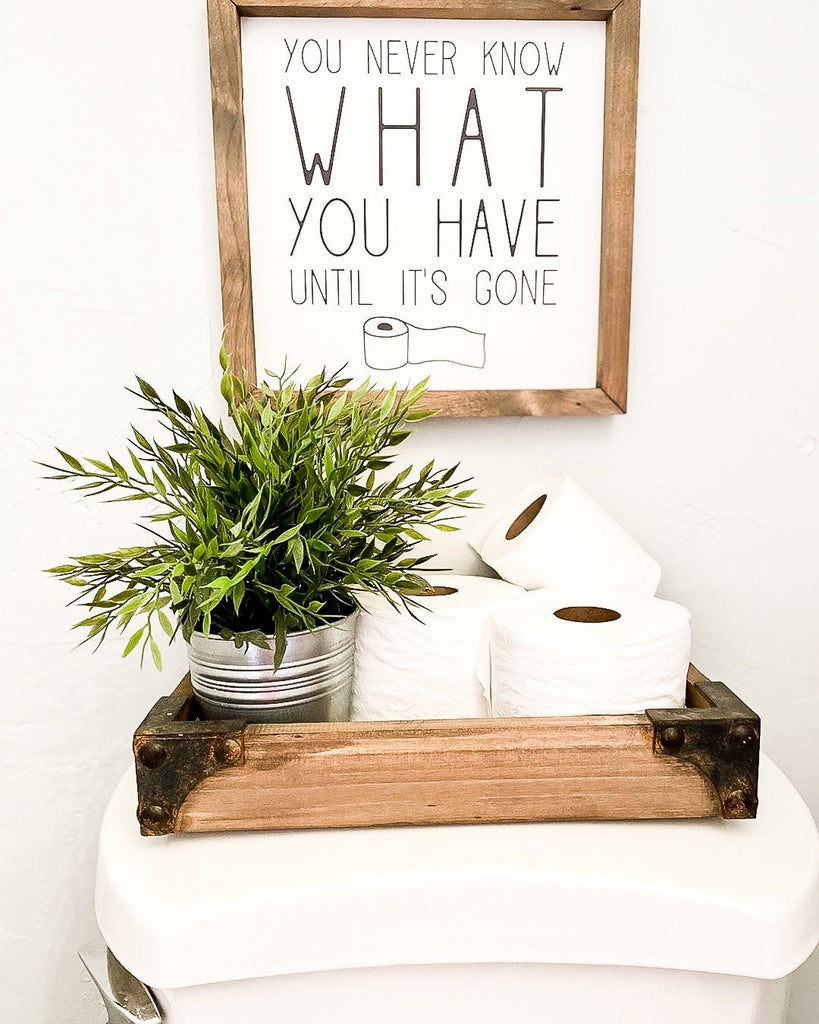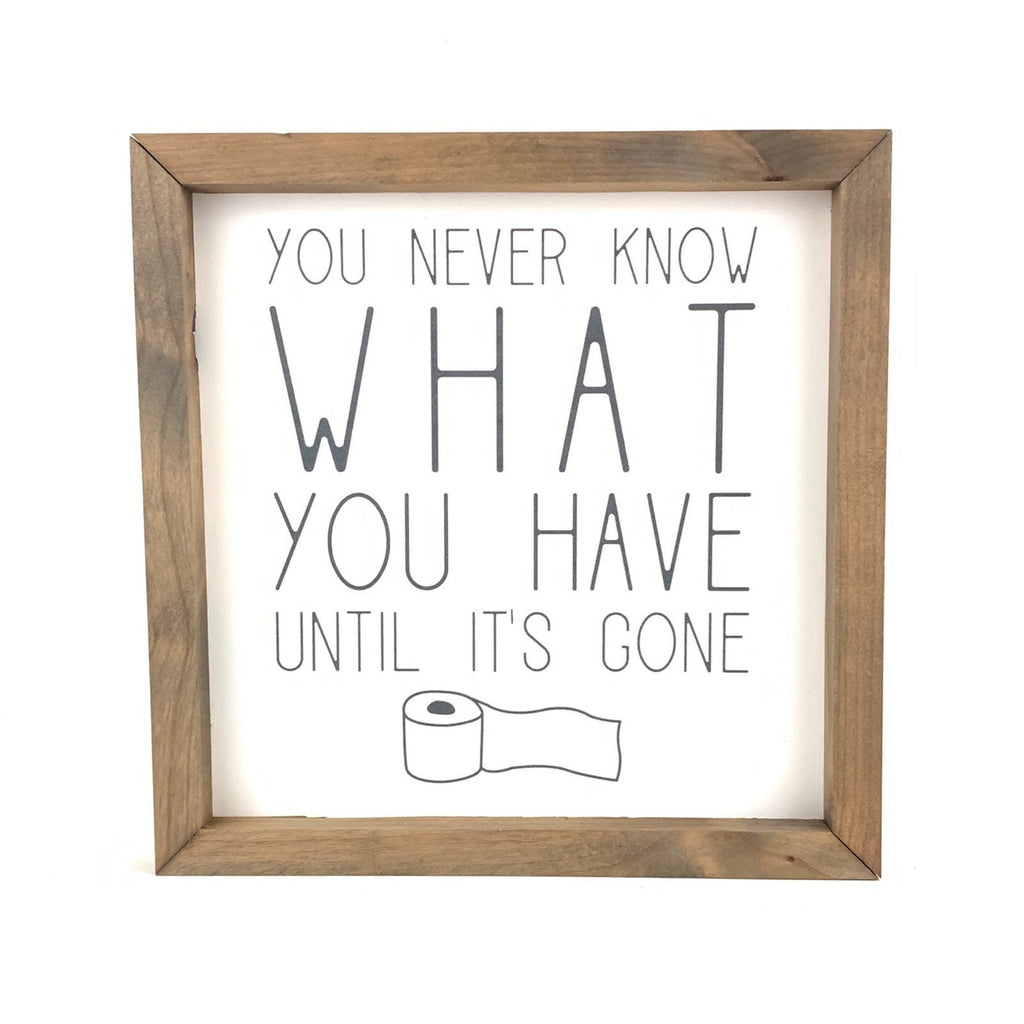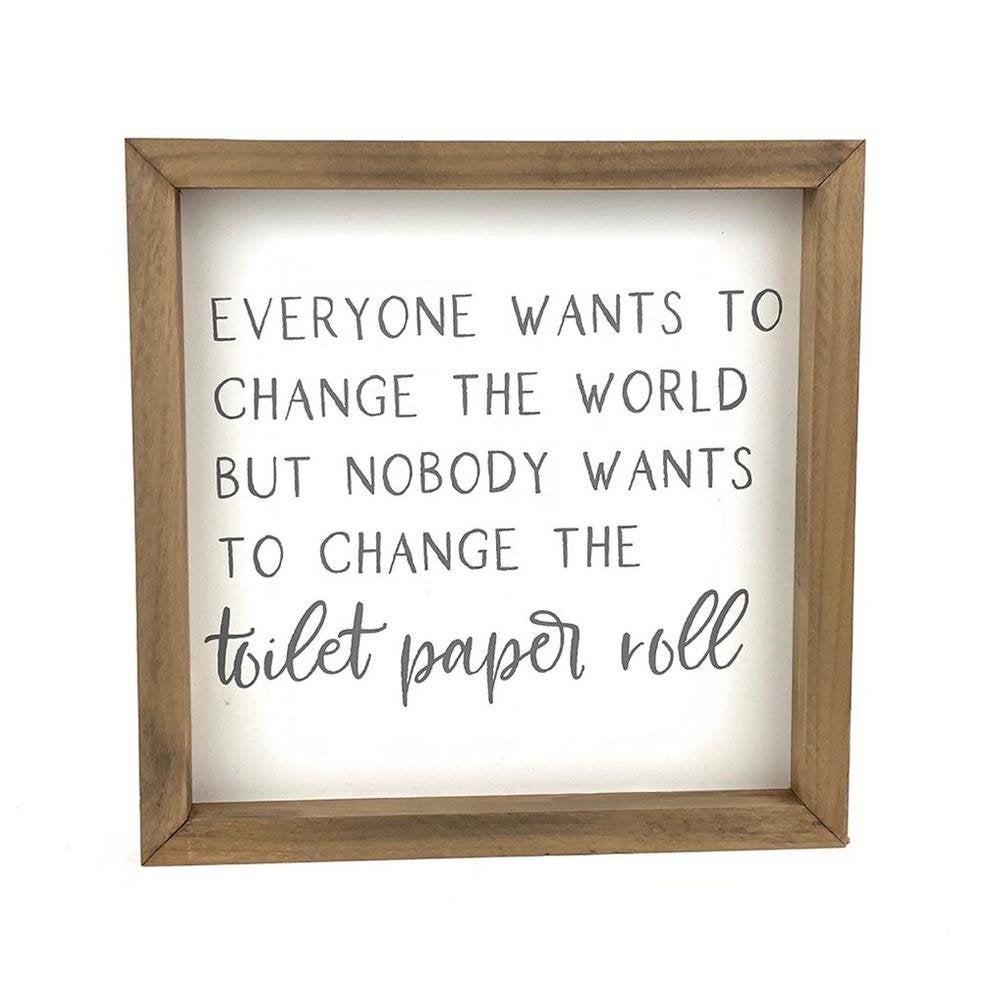 $ 44.99
$ 0.00
Bathroom Humor Wood Sign
Toilet paper is totally overrated - right? No, totally just kidding. I found this out the hard way when the COVID 19 hit my neighborhood. No toilet paper to be found and honestly, I had a bit of a panic - until I found a few rolls. Who knew it could be so valuable! Anywho, this adorable funny bathroom sign will make all of your bathroom visits more enjoyable.
About your sign:
Size Options:
12"x12"
24"x24"
Letter Color Options:
Black (as pictured)
Gray
USA Crafted out of 100% wood.
We stand behind every wood sign we sell and know that you will be 100% satisfied with your product.
See more of our crafted items at
www.rustymill.etsy.com
farmhouse wall decor, bathroom humor, wood sign, bathroom signs, motivational signs, home decor sign, framed wood sign, farmhouse bathroom