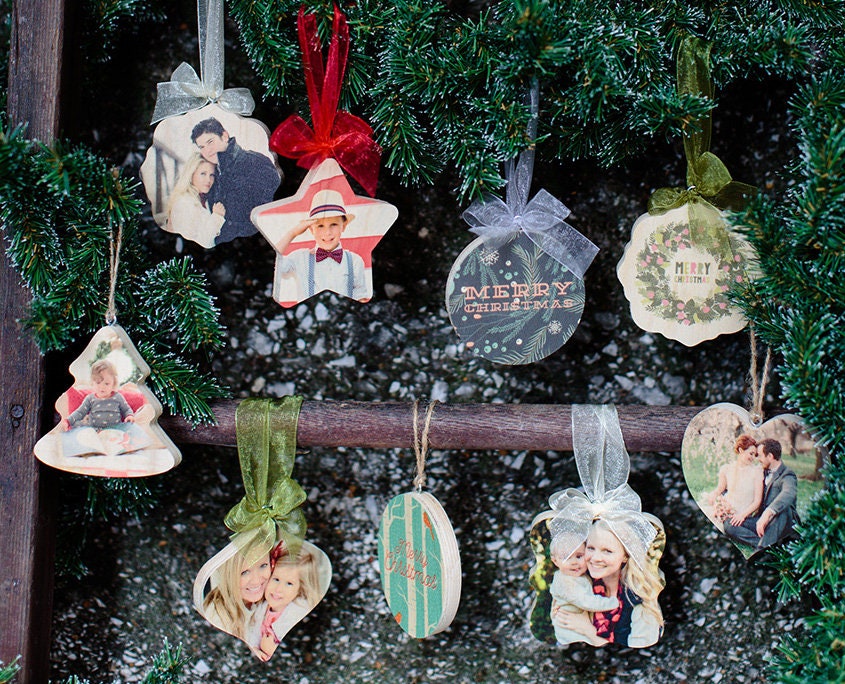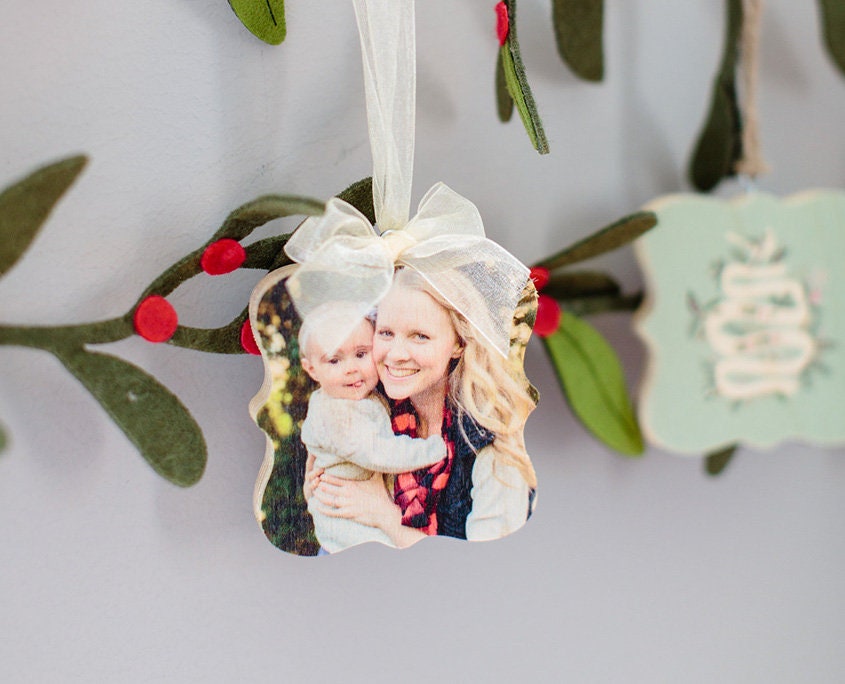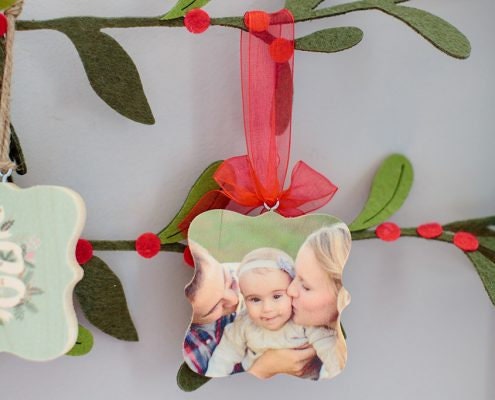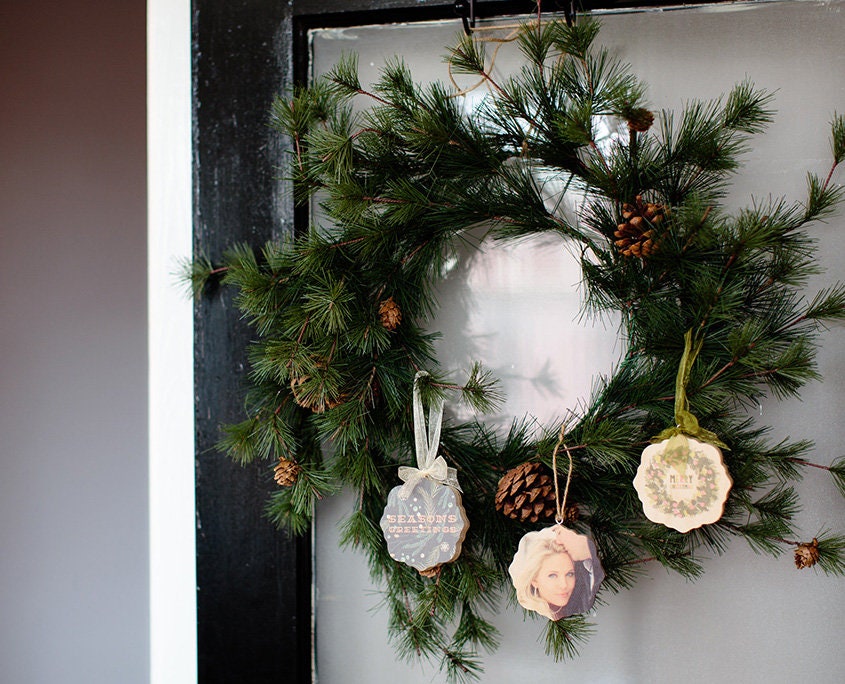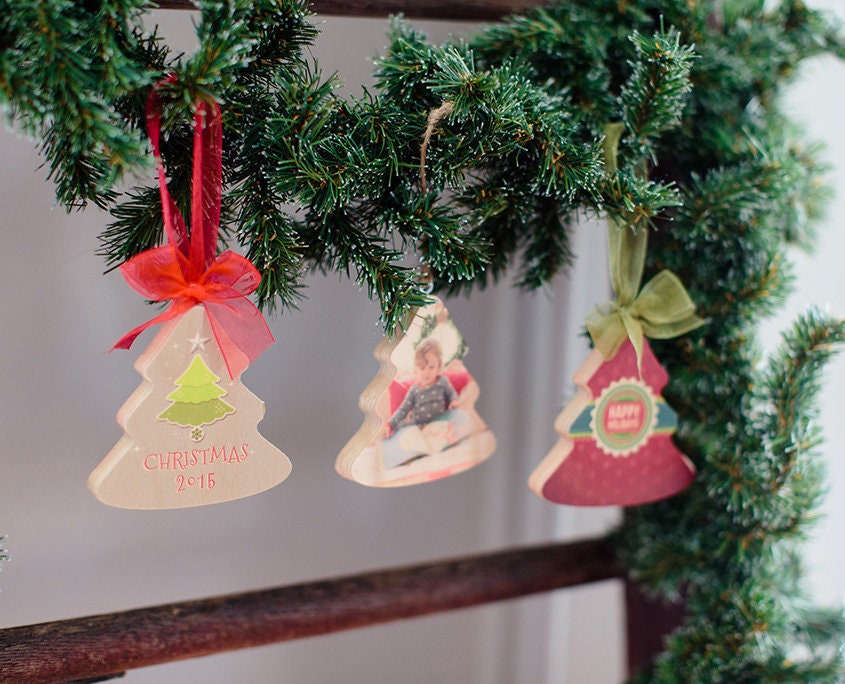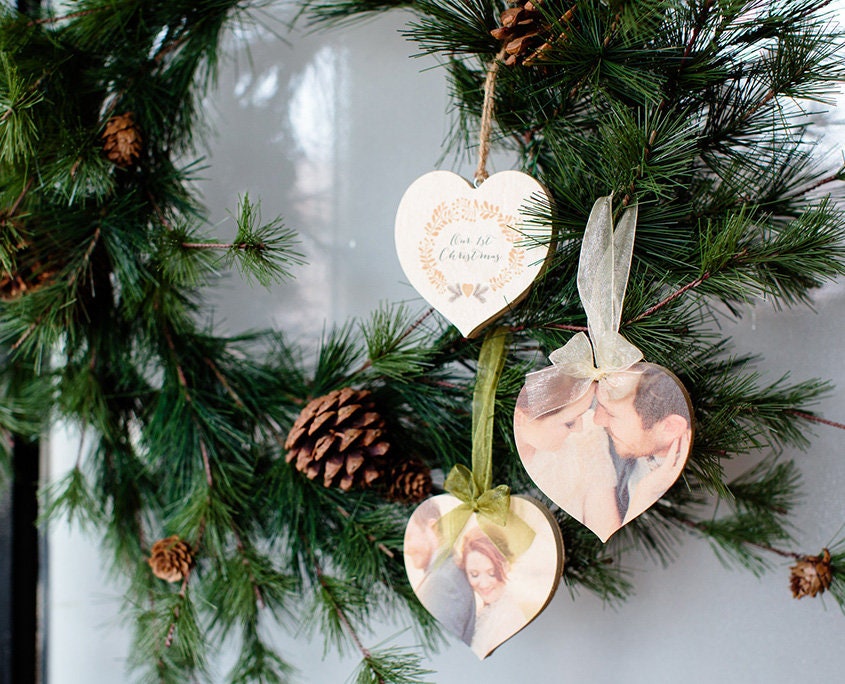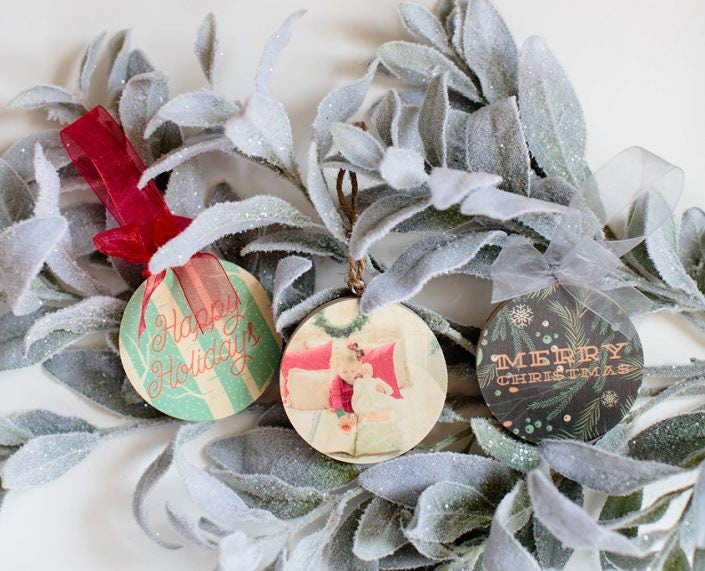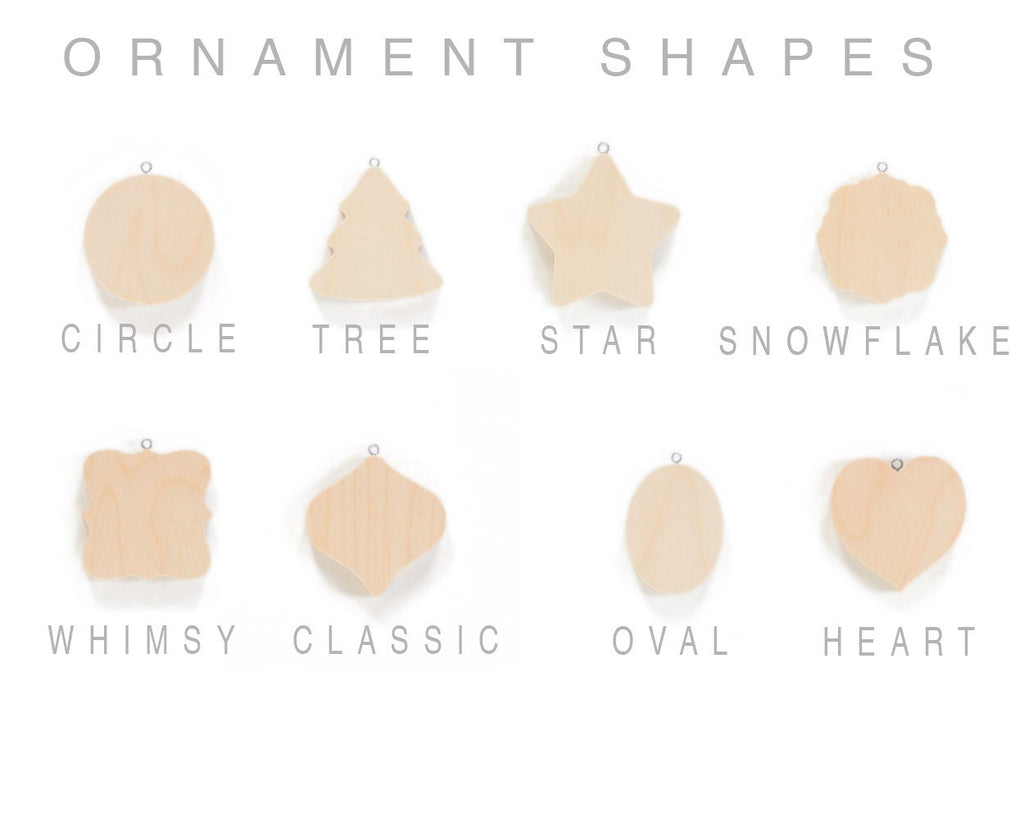 $ 22.99
$ 0.00
Personalized Christmas Wooden Ornament, Custom Christmas Ornament, Rustic Ornament, Wood Ornament, Christmas Tree Ornament, Christmas Gifts
Customize your Christmas with our personalized wooden shaped ornaments. They are so truly adorable and will be the perfect addition to your Christmas tree this year! These make wonderful gifts for your favorite neighbors, secret Santa and relatives!
Listing is for ONE shaped Christmas ornament.
PERSONALIZED Shaped Ornaments are printed on both sides with 8 popular shapes.
Shaped Ornaments are printed on high quality, 1/2″ thick wood. Each shape is approximately 3.25″ in size. Select from eight different shapes: Whimsical, Snowflake, Heart, Tree, Circle, Star, Oval and Classic. Print your own photos or add a seasonal greeting from our library. Finish the ornament with ribbon or twine.
HOW TO ORDER:
A) CHOOSE YOUR SHAPE number of wood ornaments you would like to order.
B) CHOOSE RIBBON COLOR
C) Attach (2) TWO images you would like to use for your ornaments in an "Etsy Message"
NOTE: Use the largest size pixel image possible - ornaments are printed on front and back. If you only send one image the same photo will be on the front and on the back.
D) Once we have received your image in Etsy Messages we will begin to build your wonderful shaped ornament.
E) Sit back and get excited. We will send you tracking information once your item has shipped. Current build time is 5-7 days depending on the time of year.
See what others are saying about our wooden ornaments.
We can't wait to make you smile!