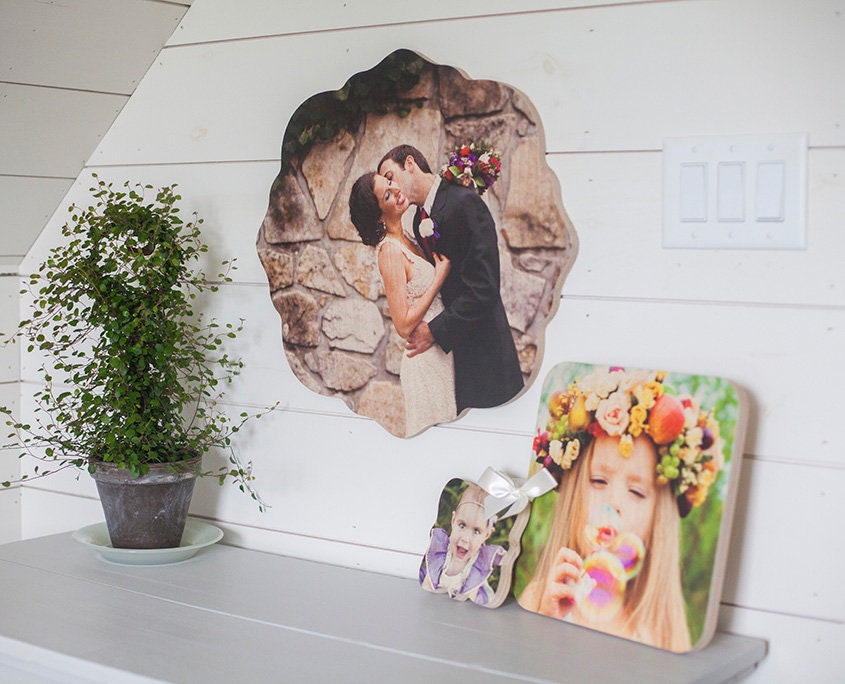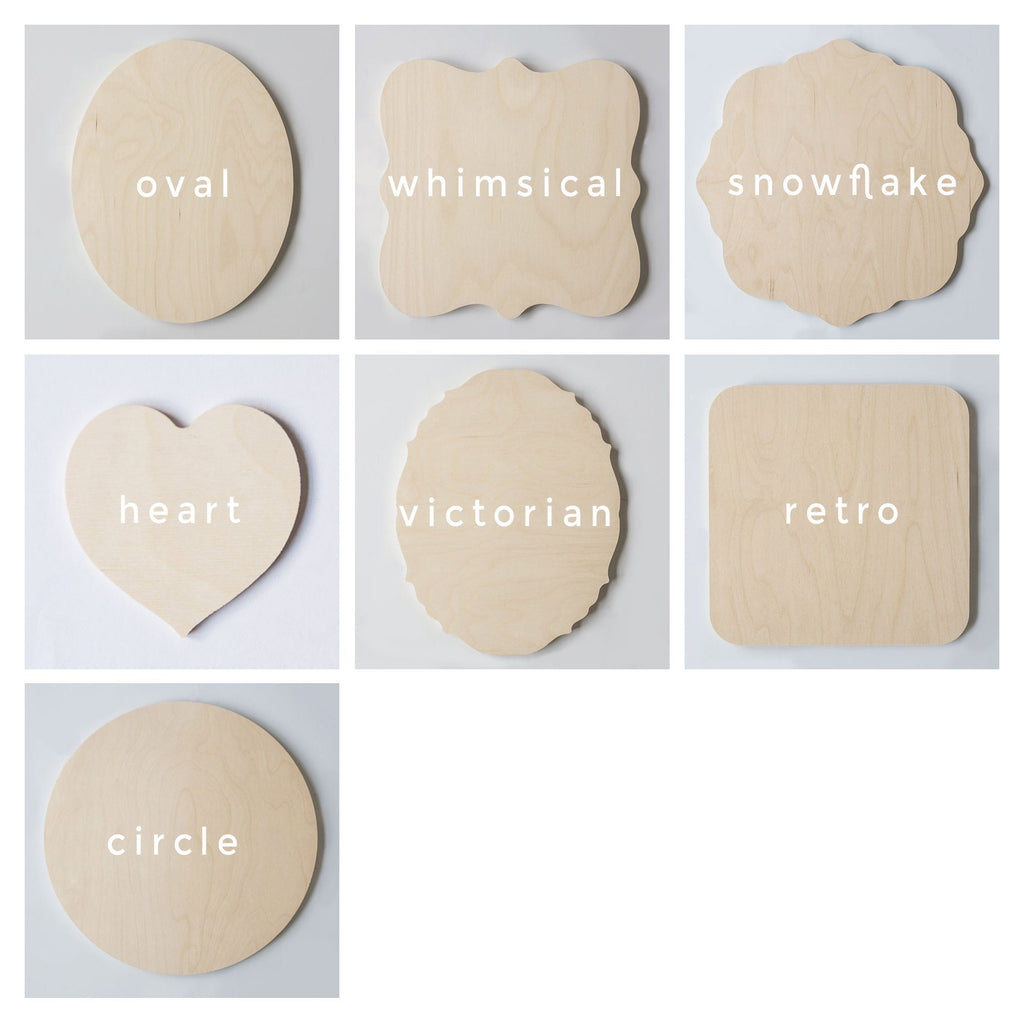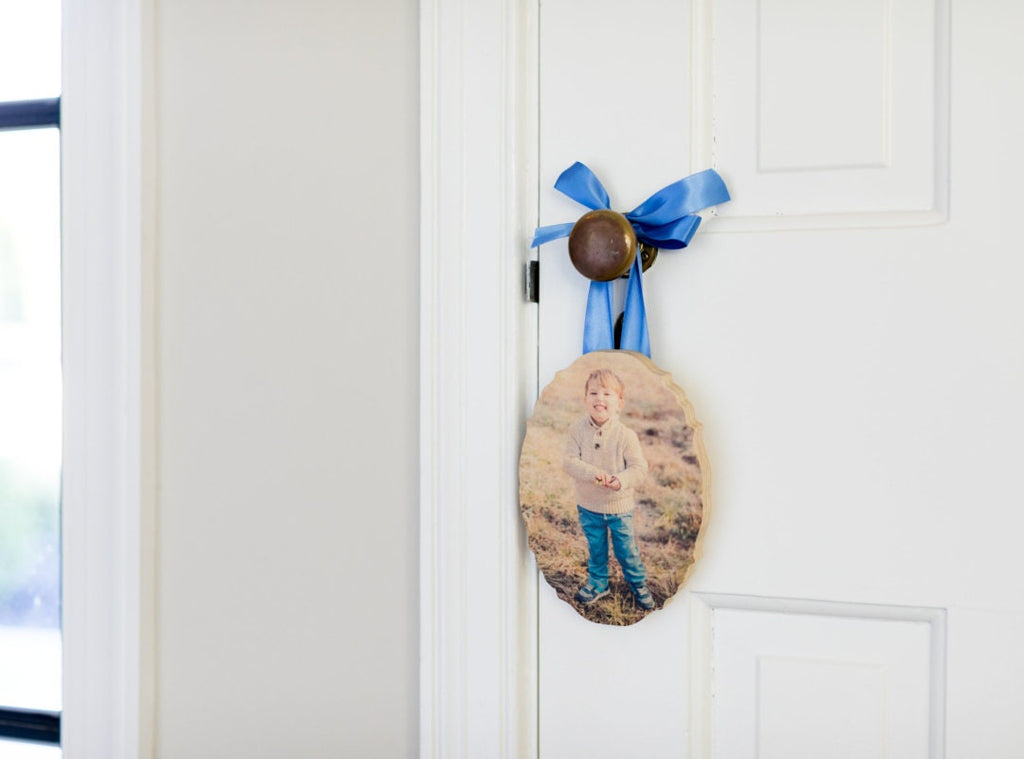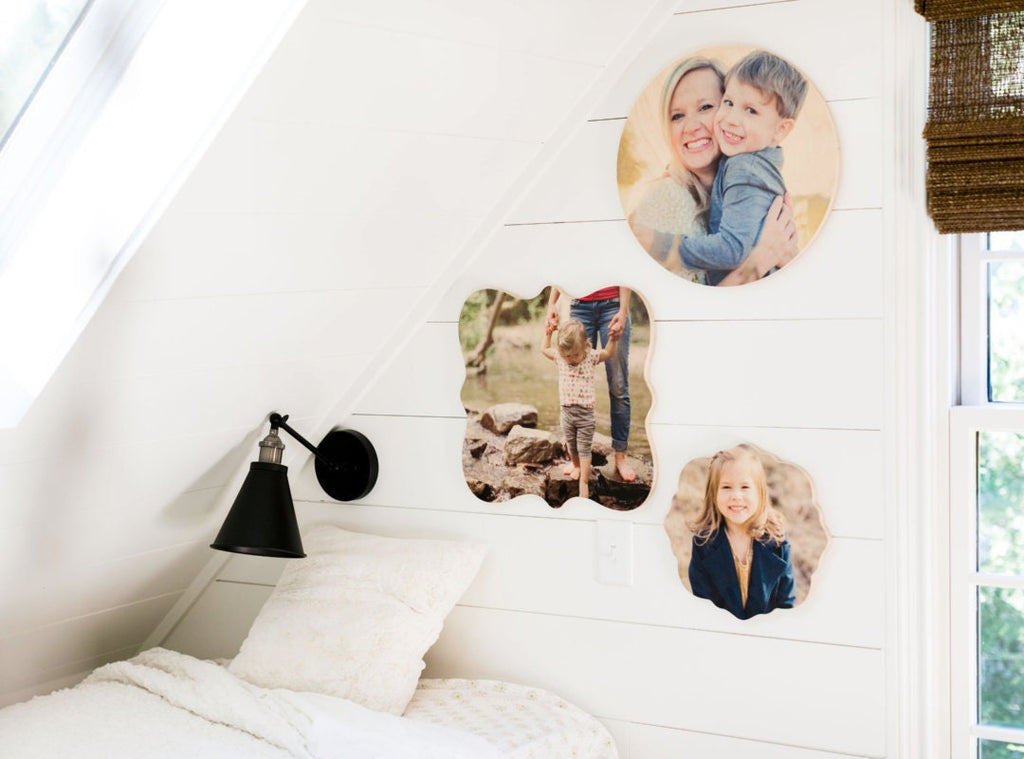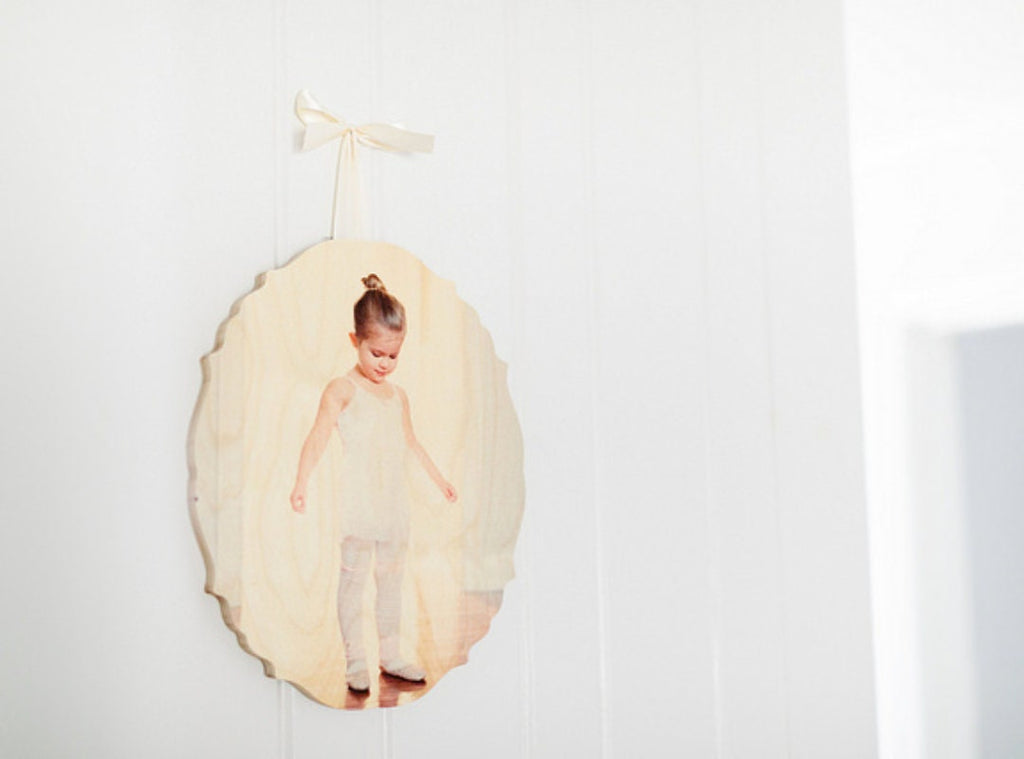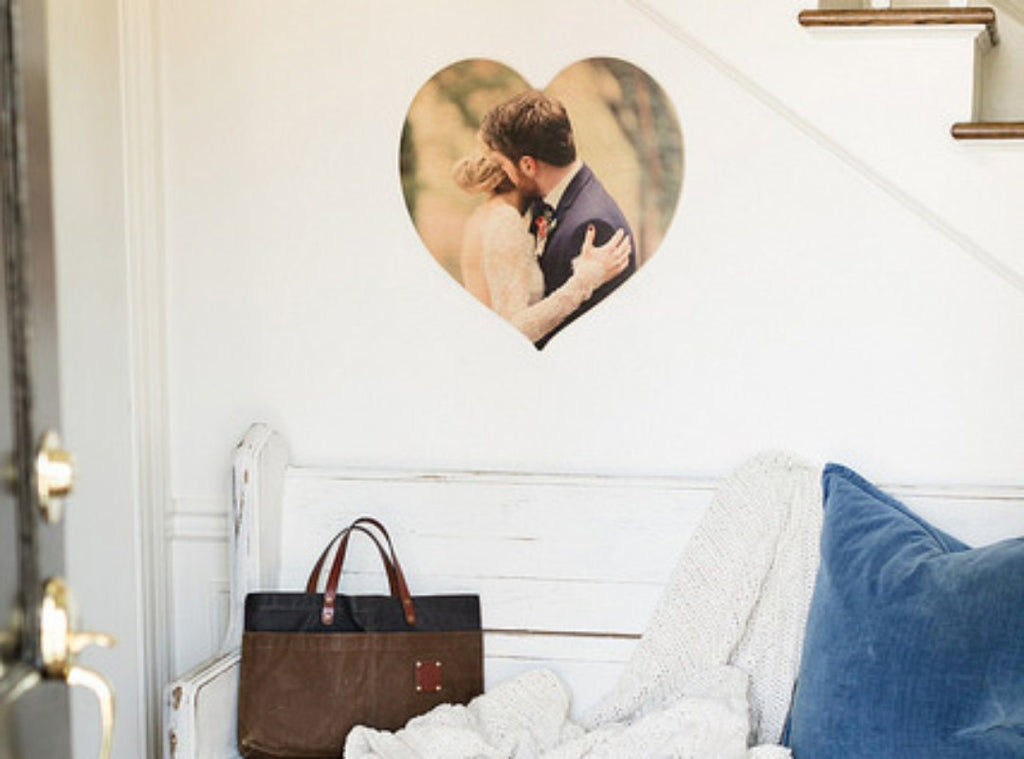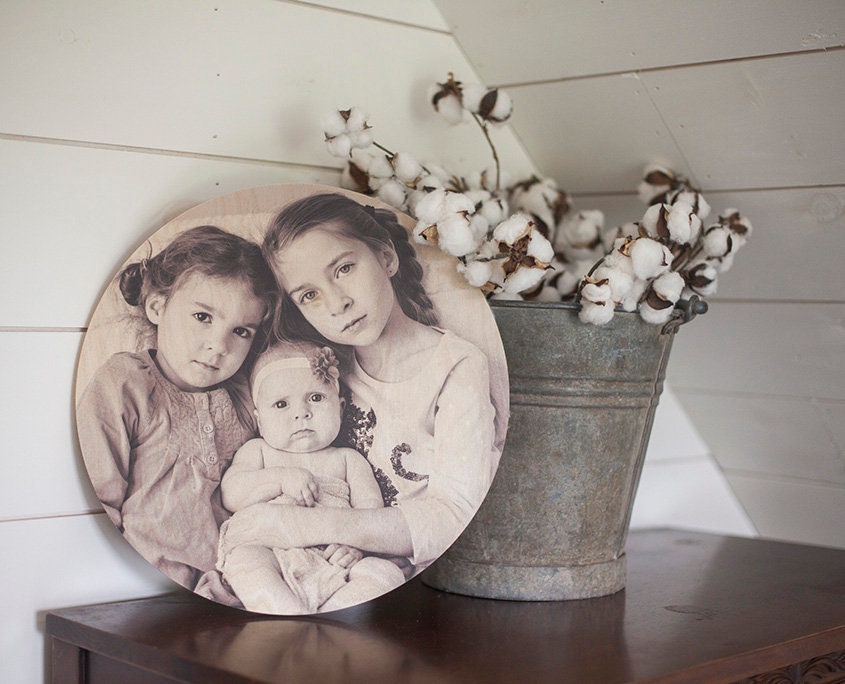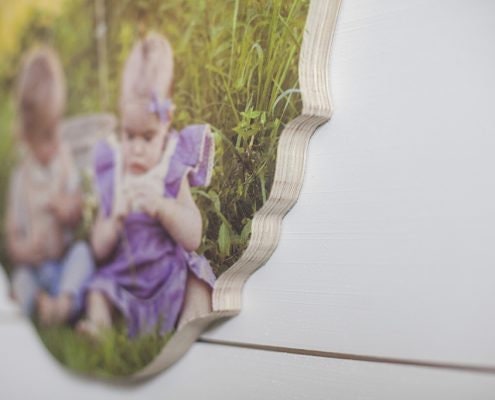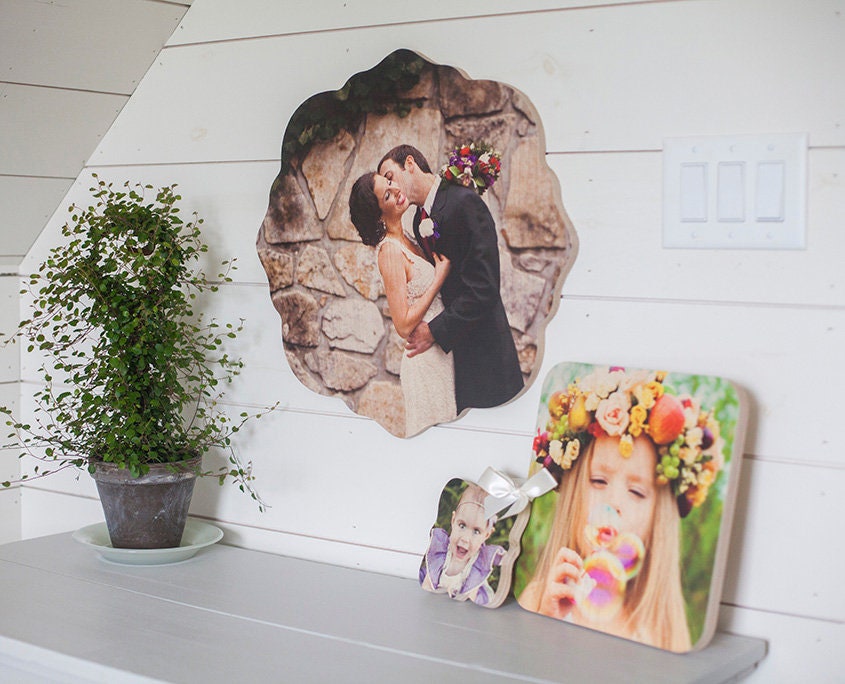 $ 39.99
$ 0.00
Personalized Wood Photo Frame, Personalized Gift, Photo on Wood, Personalized Photo Frame, Wood Photo Frame,
Create truly unique pieces of art with our Shaped PhotoBoards. Print your image directly on to high-quality wooden boards. Each Shaped PhotoBoard is printed using the highest quality materials and processes. Every piece of wood is hand-selected, and fade-resistant UV inks are used to print the image directly onto the board. Each uniquely shaped board is pre-coated with a special UV top-coat for superb clarity and color depth.
STANDARD SIZES: PLEASE CHOOSE THE CORRECT SIZE FOR THE SHAPE
OVAL:
5x7, 11x14, 16x20, 20x24
VICTORIAN:
5X7, 11X14, 16X20, 20X24
SNOWFLAKE:
6x6, 12x12, 16x16, 20x20
WHIMSICAL:
6X6, 12X12, 16X16, 20X20
RETRO:
6X6, 12X12, 16X16, 20X20
CIRCLE:
6X6, 12X12, 16X16, 20X20
HEART:
6X6, 12X12, 16X16, 20X20
OPTIONS:
Shapes: Choose from 6 unique shapes: Whimsical, Victorian, Oval, Snowflake, Retro, and Circle
Hanging: Keyholes come standard on all sizes. Twine and Ribbon are available for sizes up to 14″.
Edges: Our Shaped PhotoBoards have natural edges that add a rustic finish.
HOW TO ORDER:
A) Choose the size, and shape of wood photoboard you would like to purchase. If you would like ribbon added, please specify color in checkout. Ribbon does not come standard unless specified.
B) Attach the image you would like to use for your pallet in an "Etsy Message"
NOTE: Use the largest size pixel image possible
C) Once we have received your image in Etsy Messages we will send you over a proof for you to approve before we begin to build your awesome wood board.
D) Sit back and get excited. We will send you tracking information once your item has shipped. The current build time is 7-10 days depending on the time of year.
We can't wait to make you smile!