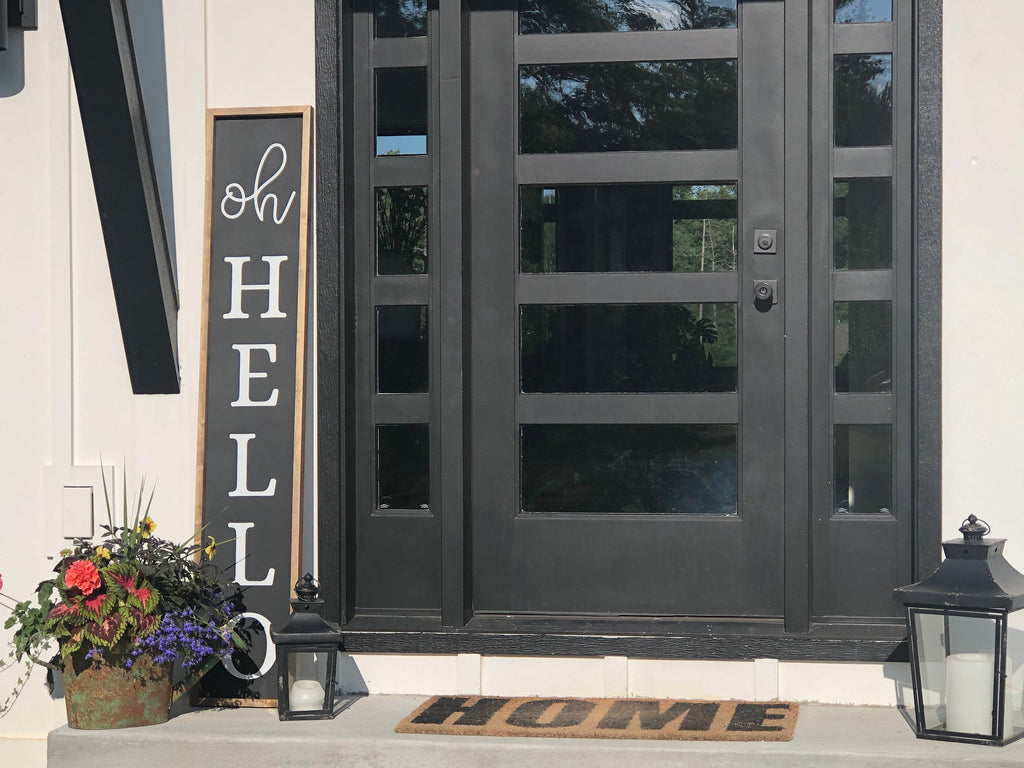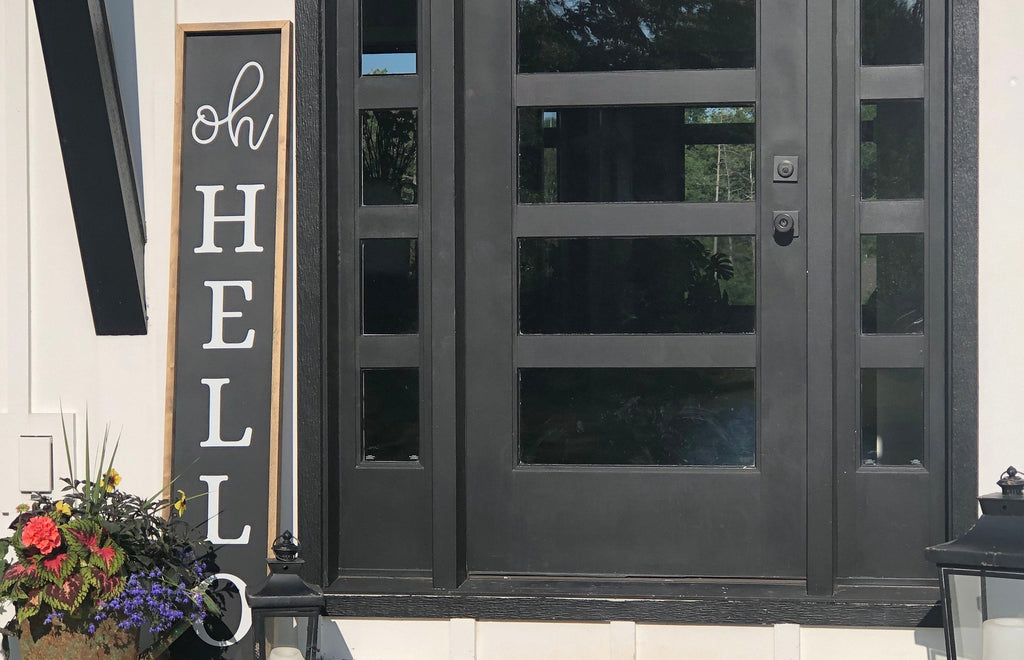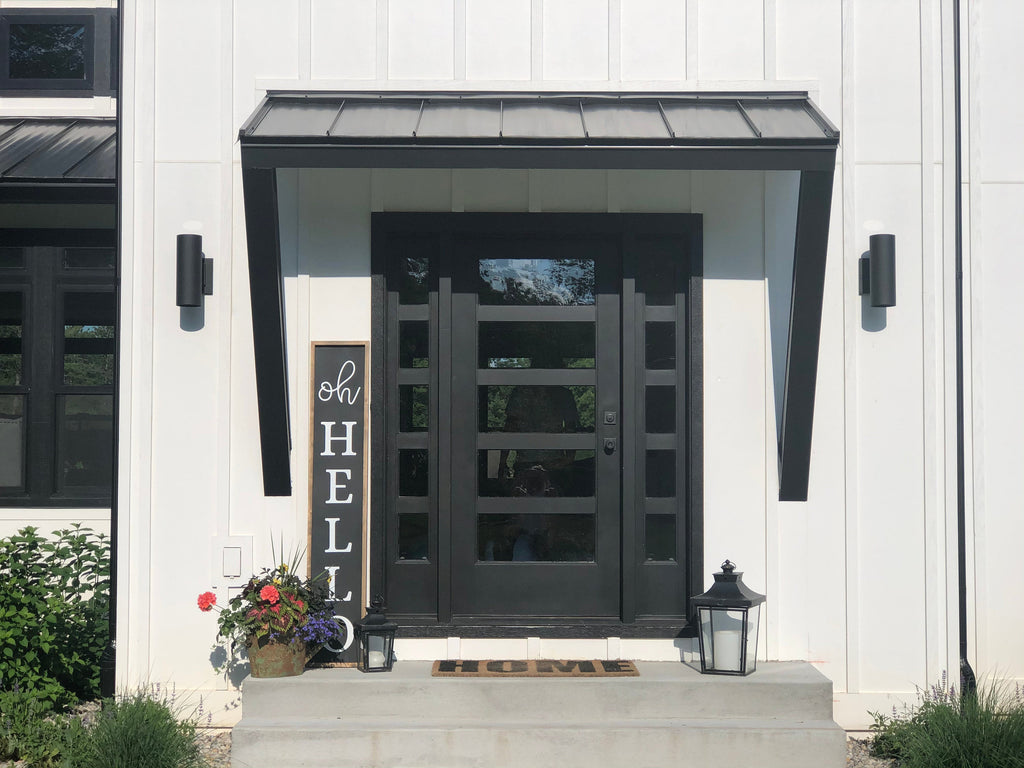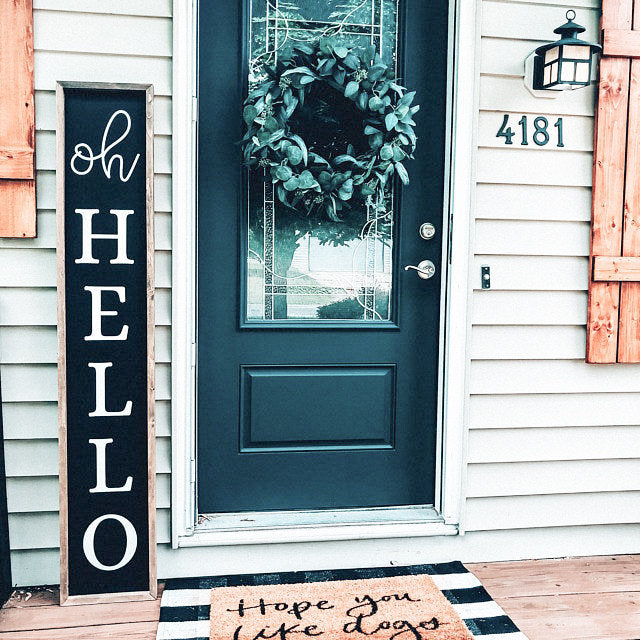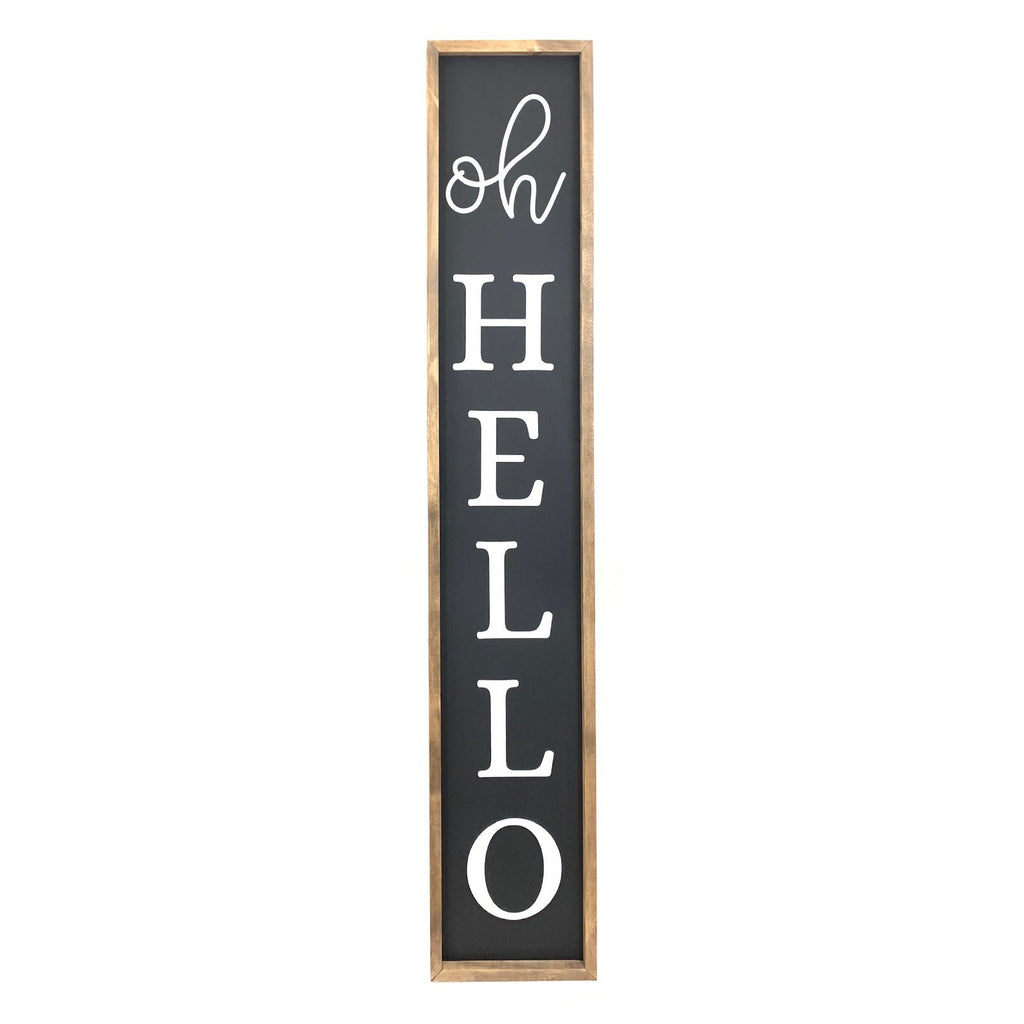 $ 95.99
$ 0.00
Welcome Porch Sign, Porch Decor, Front Porch Sign, Porch Sign, Farmhouse Signs, Welcome Sign, Welcome Porch Sign, Welcome Porch, Home Sign
Give your visitors the very best welcome yet!! This adorable Oh Hello front porch wood framed sign will make all of your guests smile so big.
About your sign:
Dimensions:
12x60" wood framed porch board
Background Options:
White background
Black Background - as pictured
Letter Color Options:
White
Black
USA Crafted out of 100% wood.
We stand behind every wood sign we sell and know that you will be 100% satisfied with your product.
We love our customers! We also love how they display their amazing Rusty Mill items in their home. Kathy G. did a beautiful job decorating her space with her Rusty Mill large rustic porch sign. Thank you for sharing your space with us Kathy!
See more of our crafted items at
www.rustymill.etsy.com
Welcome Porch Sign, Porch Decor, Front Porch Sign, Porch Sign, Farmhouse Signs, Welcome Sign, Welcome Porch Sign, Welcome Porch, Home Sign
the perfect addition to my front porch!
the perfect addition to my front porch!