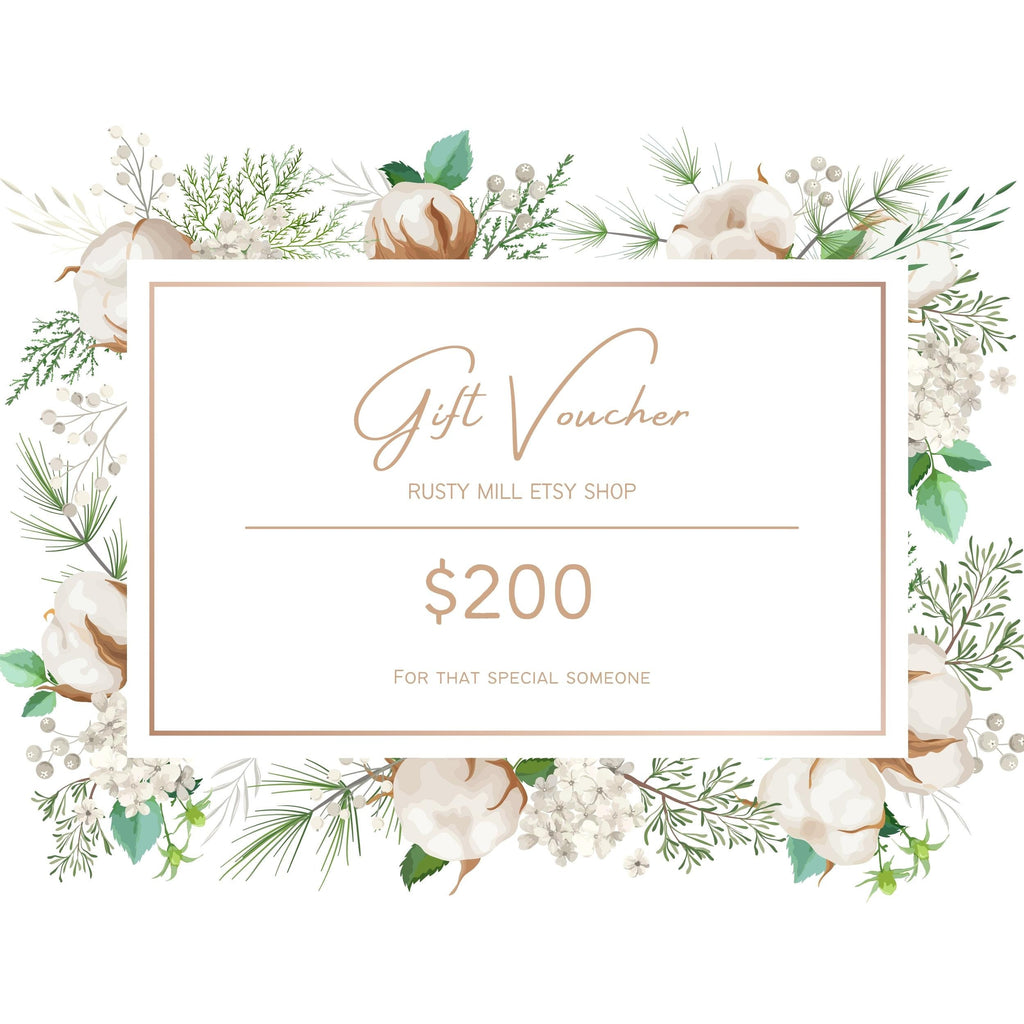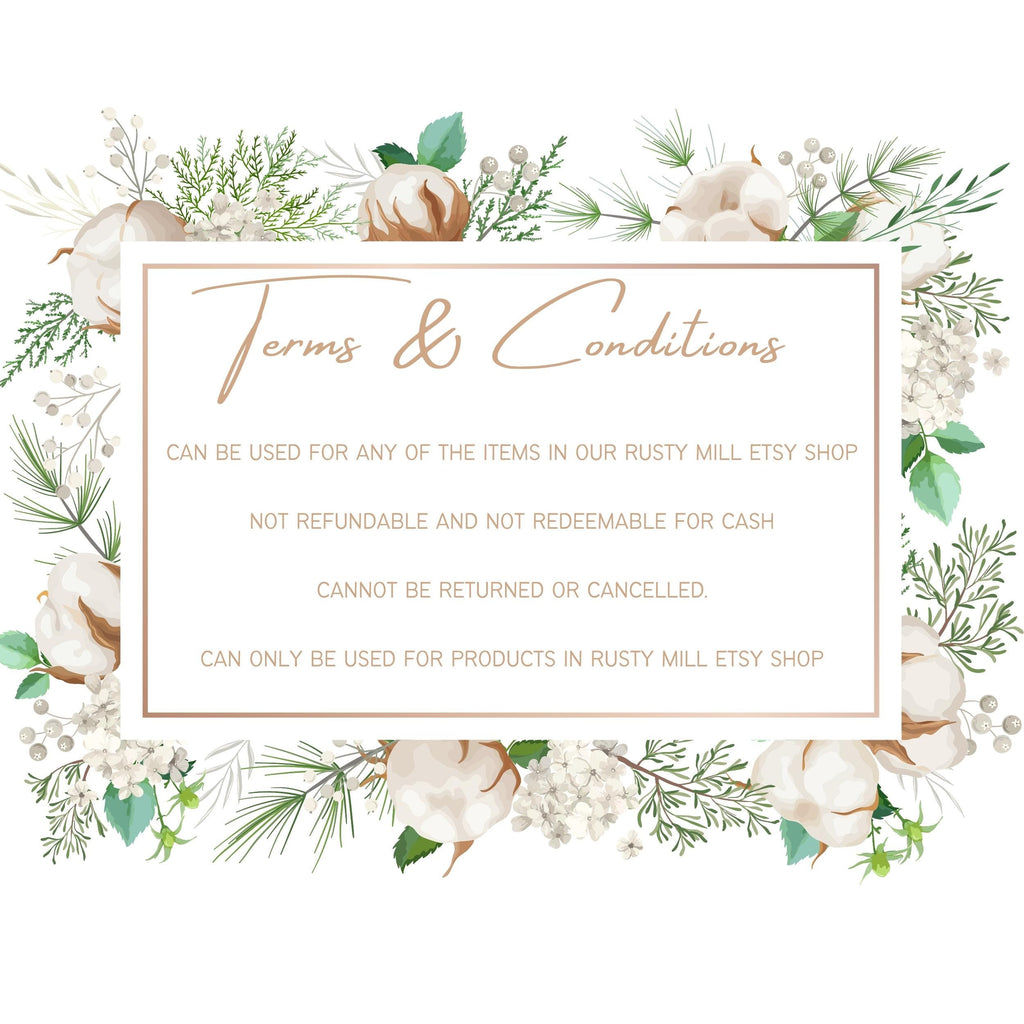 $ 200.00
$ 0.00
Gift Certificate For 200 Dollars to Spend in Our Etsy Shop Rusty Mill, The Perfect Last Minute Gift
Looking for the perfect gift but you have no idea on what to give? Gift vouchers/certificates are the answer.
These are perfect for your loved one (Wife, BFF, Girlfriend, Boyfriend, Mother, Jewelry Lover, Lover Lover, or Special Thingamabob in your life) so that you can let them treat themselves.
This Gift Card is a $200 Gift Certificate which can be used for any item in our Rusty Mill Etsy Shop.
ITEM DETAILS & INSTRUCTIONS
For your purchase, you'll get a $200 downloadable Gift Certificate.
• You will receive a designed pdf file that you can download, email, forward, or print.
•Sent through Etsy with its unique code along with instructions on how to redeem it. You must share this with the recipient.
**This Gift Certificate is valid only in our Etsy shop, and it is only redeemable here. This is not an Etsy Gift Card**
— TERMS & CONDITIONS —
Please note the Terms & Conditions of this Gift Certificate:
• Valid for 1 year. Expiration date will be listed on the PDF file.
• After purchase, please allow one (1) business day for the Certificate to activate.
• In order to Activate you must message me the name of the recipient so I can authenticate the purchase (this will help to verify the gift certificate in case it were ever lost or forgotten)
• Not refundable. Not redeemable for cash. Can't be returned or canceled.
— WHAT YOU GET —
• You'll receive a designed pdf via Etsy Messaging. Instructions included.
• It's ready to download, print, or forward to the Gift Recipient.
• It will have a unique code to be used for any purchase in the shop.
• Personalization available. Please provide the Name/Email of the Recipient if needed.
— HOW TO REDEEM —
• Go to our Etsy Shop: www.rustymill.etsy.com
• Select the item from our shop you'd like to purchase. Add it to your cart and proceed to checkout.
• Enter the certificate number on the "Apply Shop Coupon Code" Section.
• We'll confirm your order and proceed to ship it!
NOTE: Orders must be over the certificate amount (even a few dollars). Etsy doesn't allow an order for $0.