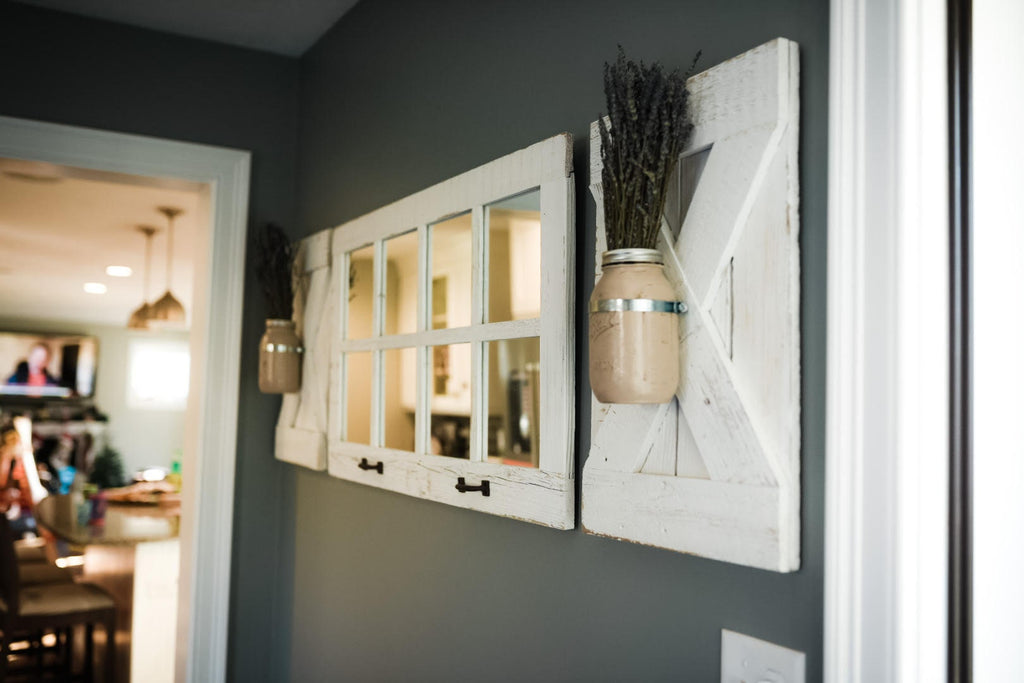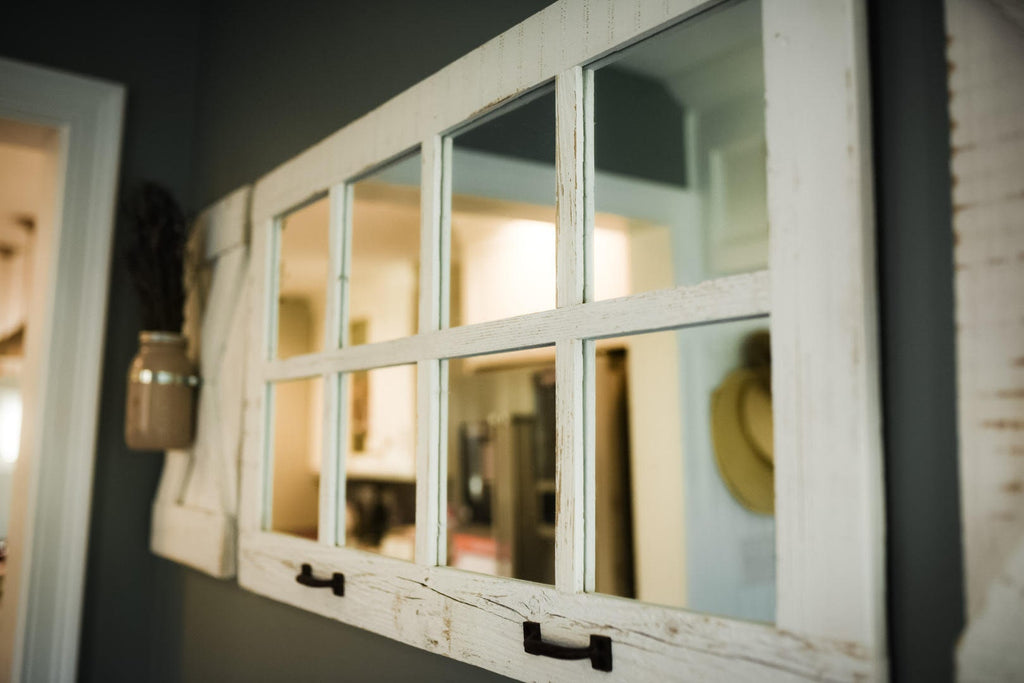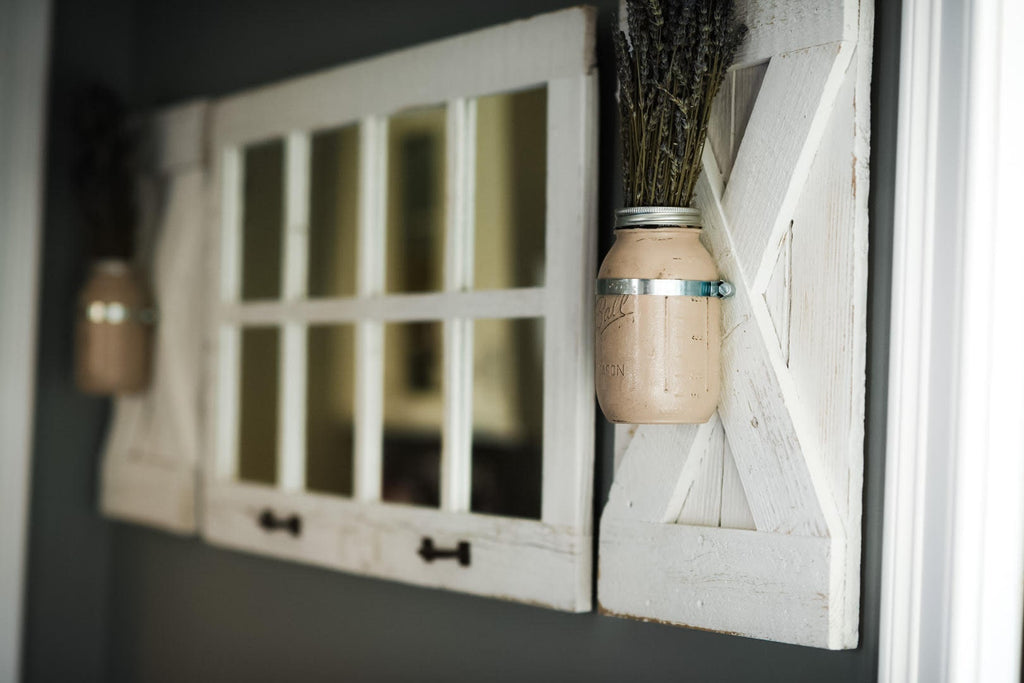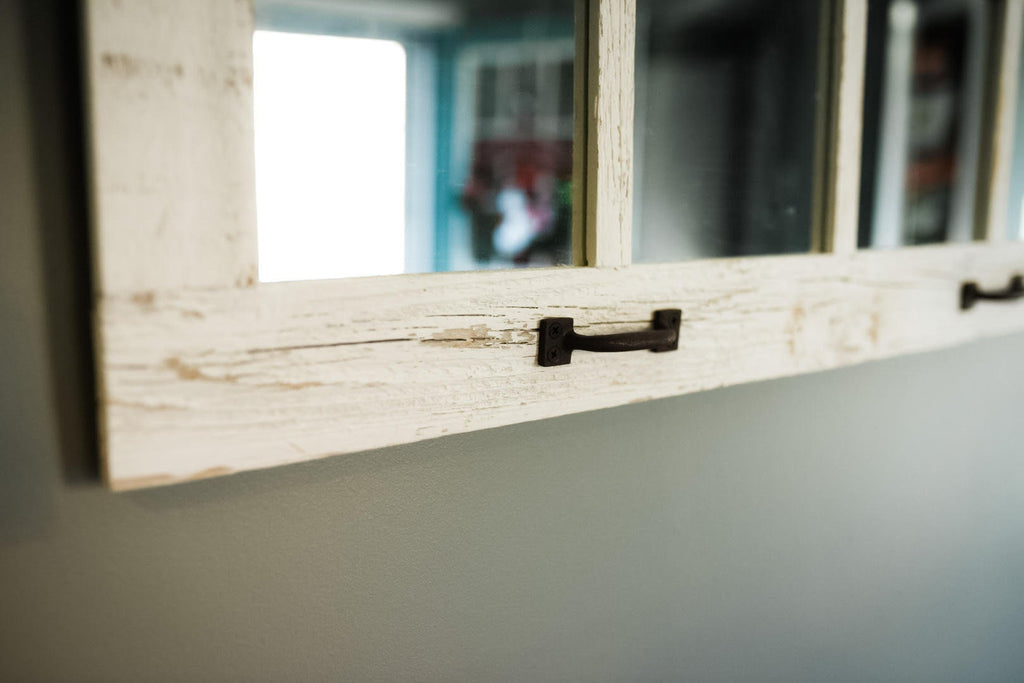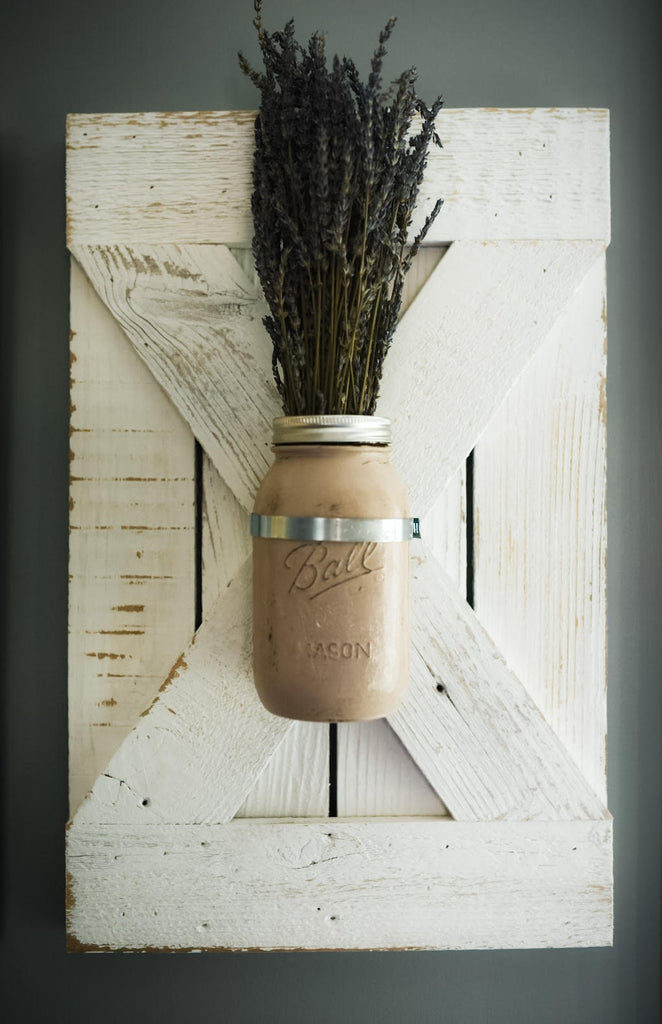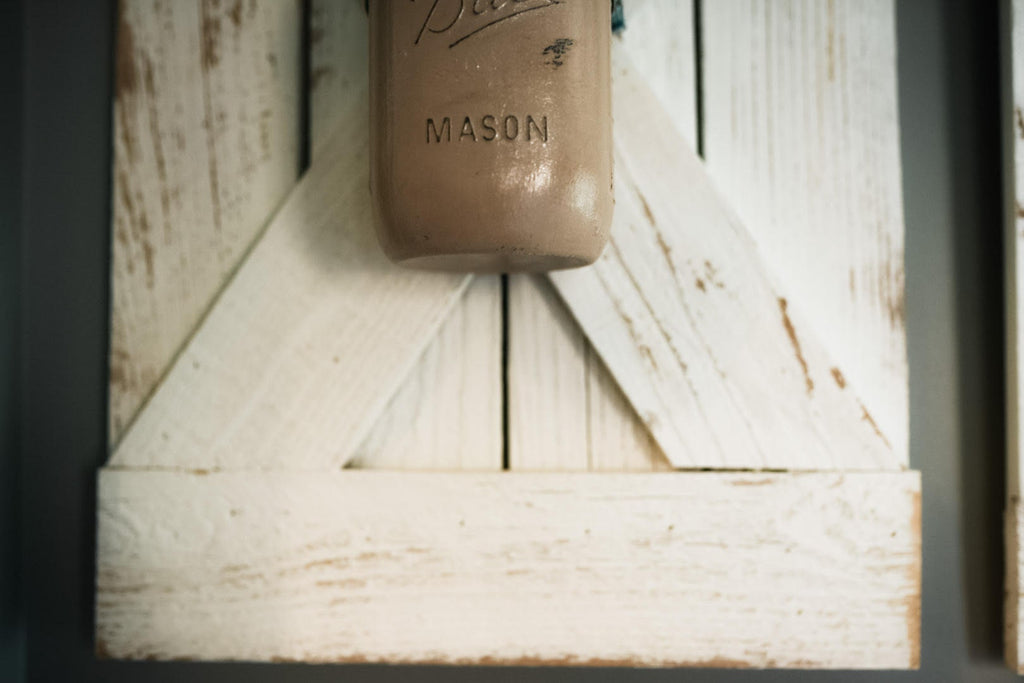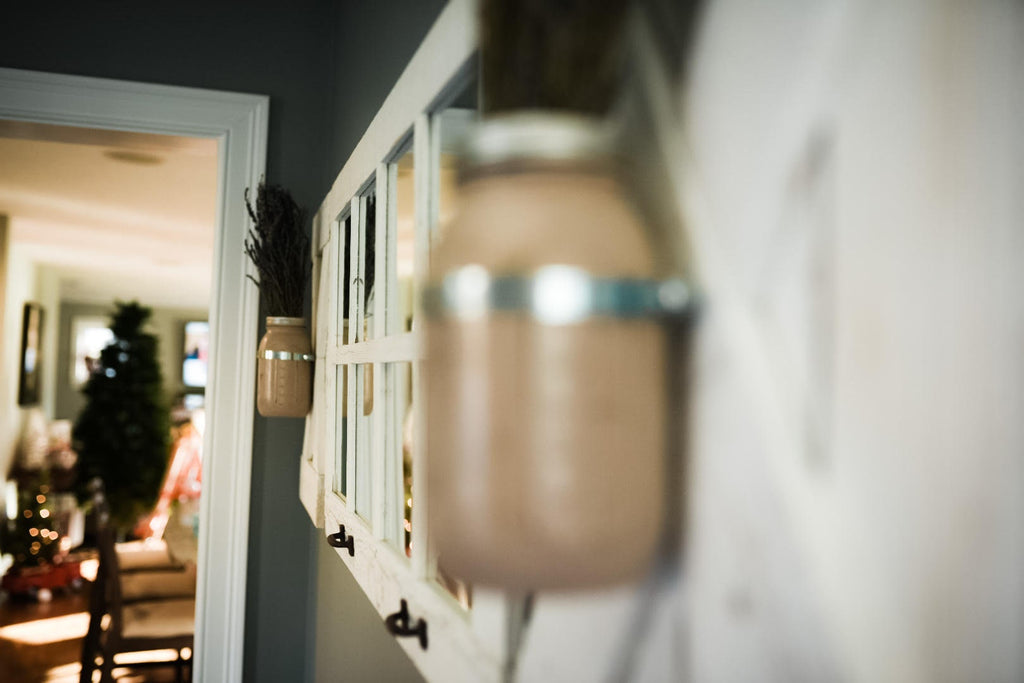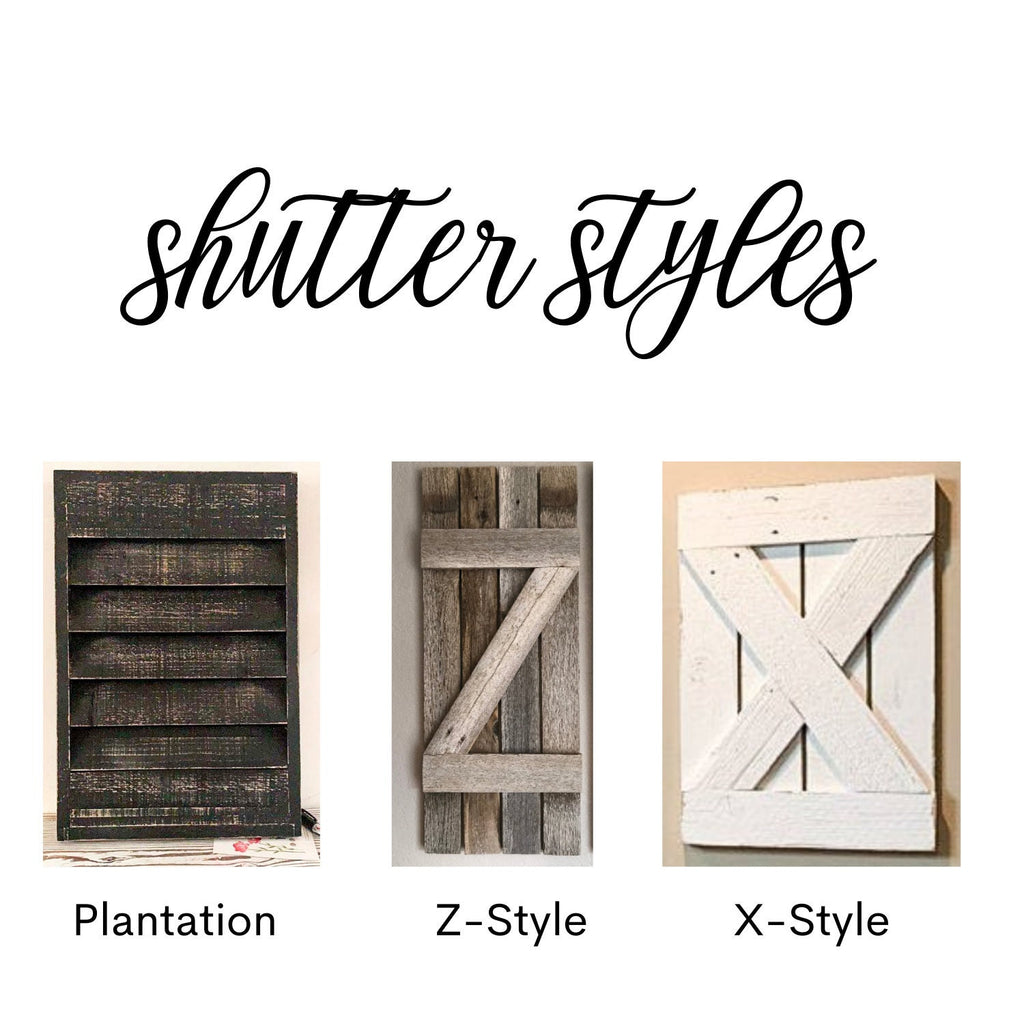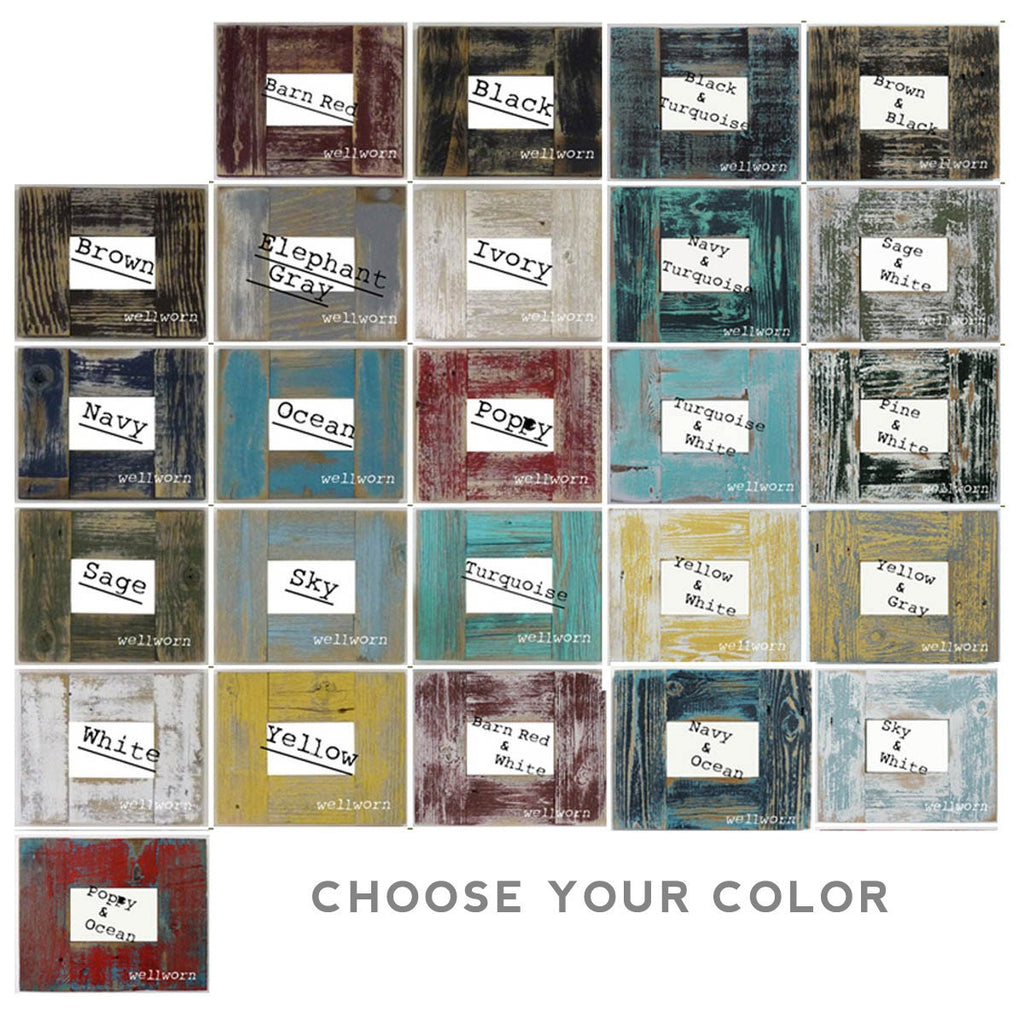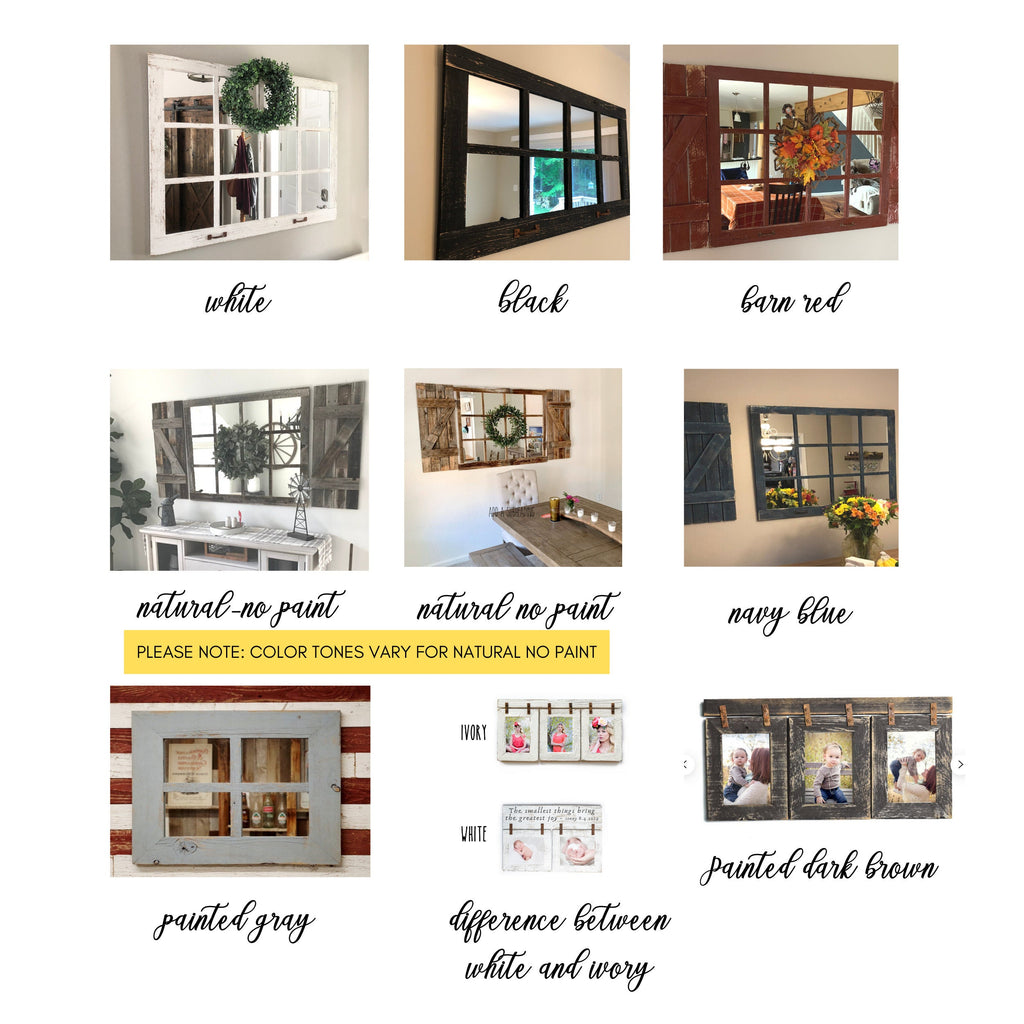 $ 149.99
$ 0.00
8 Pane Farmhouse Wall Decor, Valentines Day Gift, Valentines Day Decor, Gift for her, Gifts for Mom, Mother Gift, Valentines Day, Wall Decor
Brighten up your space by placing this meticulously crafted rustic window mirror into your living room, entryway or bathroom. This stylish distressed farmhouse window wall accent mirror is inspired made from aged barn wood. The distressed finish adds rustic charm and a modern farmhouse element to your space.
We love our customers! We also love how they display their amazing Rusty Mill Farmhouse wall decor mirrors in their home. Katie C did a beautiful job decorating her space with her Rusty Mill large rustic mirror + shutters. Thank you for sharing your space with us Katie!
-------------------------------------------------------------------------
NOTE: This listing does not come with mason jar decor.
DIMENSIONS:
MIRROR MEASUREMENTS - 37.5" x 21.75"
WANT TO ADD SHUTTERS?
SET OF SHUTTERS - 14.5″ X 21.75″ total 29"x21.75"
Window mirror can be ordered with a handle and the z shutters to go with it. In the dropdown menu at checkout just specify your options.
COLOR SHOWN: white
-------------------------------------------------------------------------------------
PLEASE NOTE: Each piece will vary in wood tone and texture. Because we use real barnwood your item will have natural knots, nail + screw holes. It will have defects in the wood because it is reclaimed from old barns and fences.
Mirrors are non-returnable. If you would like to pay for shipping both ways we are happy to make an exchange.
We have several other sizes for sale. Please message for details.
8 Pane Farmhouse Wall Decor, Valentines Day Gift, Valentines Day Decor, Gift for her, Gifts for Mom, Mother Gift, Valentines Day, Wall Decor
Our mirror came expertly packed and looks...
Our mirror came expertly packed and looks absolutely beautiful!
Absolutely IN LOVE with this mirror!! I ju...
Absolutely IN LOVE with this mirror!! I just moved into my very first home, and this was first on my shopping list to start the home decor process! I will definitely be buying another one. I just purchased the mason jar add-ons and can't wait to add them! Thank you so much!!
I LOVE it!!! I got the mirror with the X s...
I LOVE it!!! I got the mirror with the X shutters and it went above and beyond my expectations! The shipping was quicker than anticipated, so I was pleasantly surprised to find this at my doorstep today. This is the last piece that I need to finish decorating my new home and I'm so glad I chose it. It is gorgeous!!!