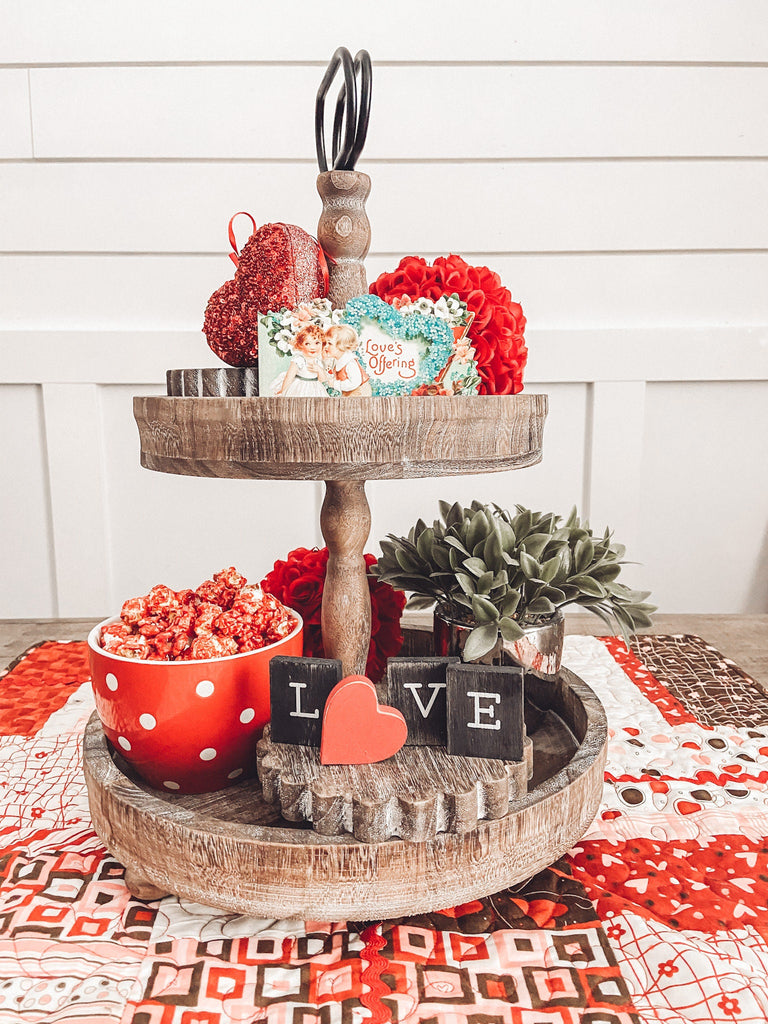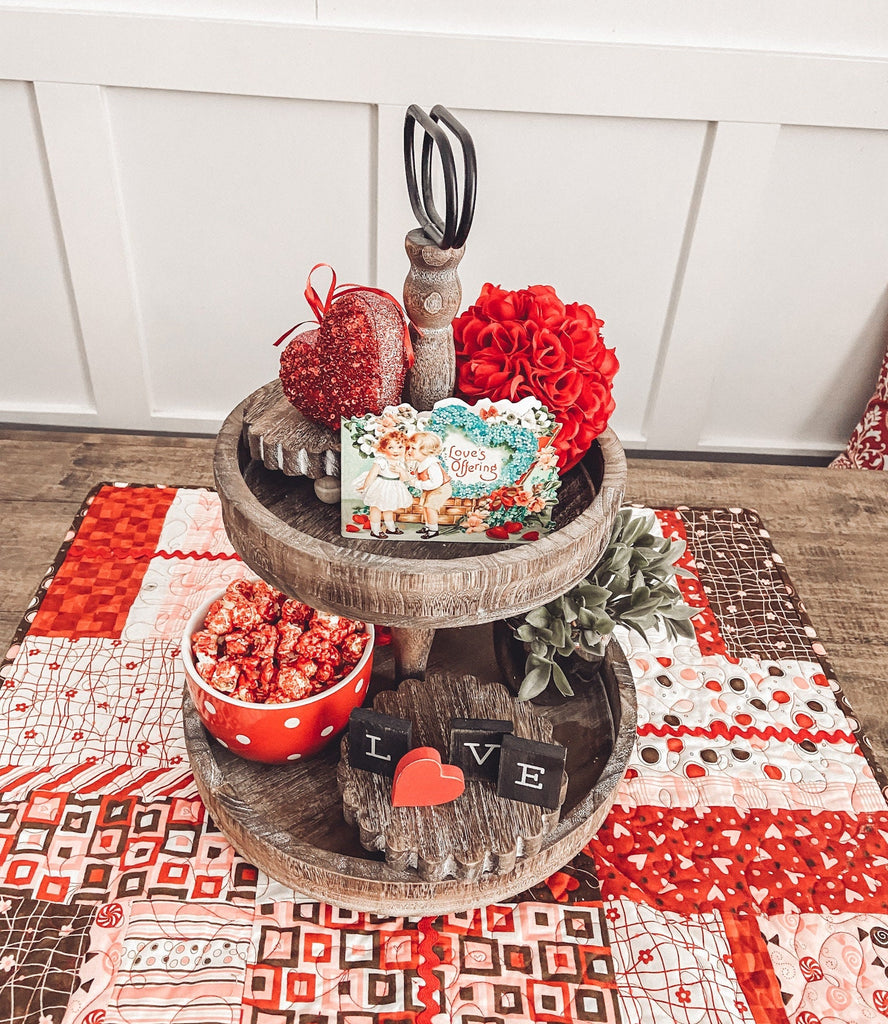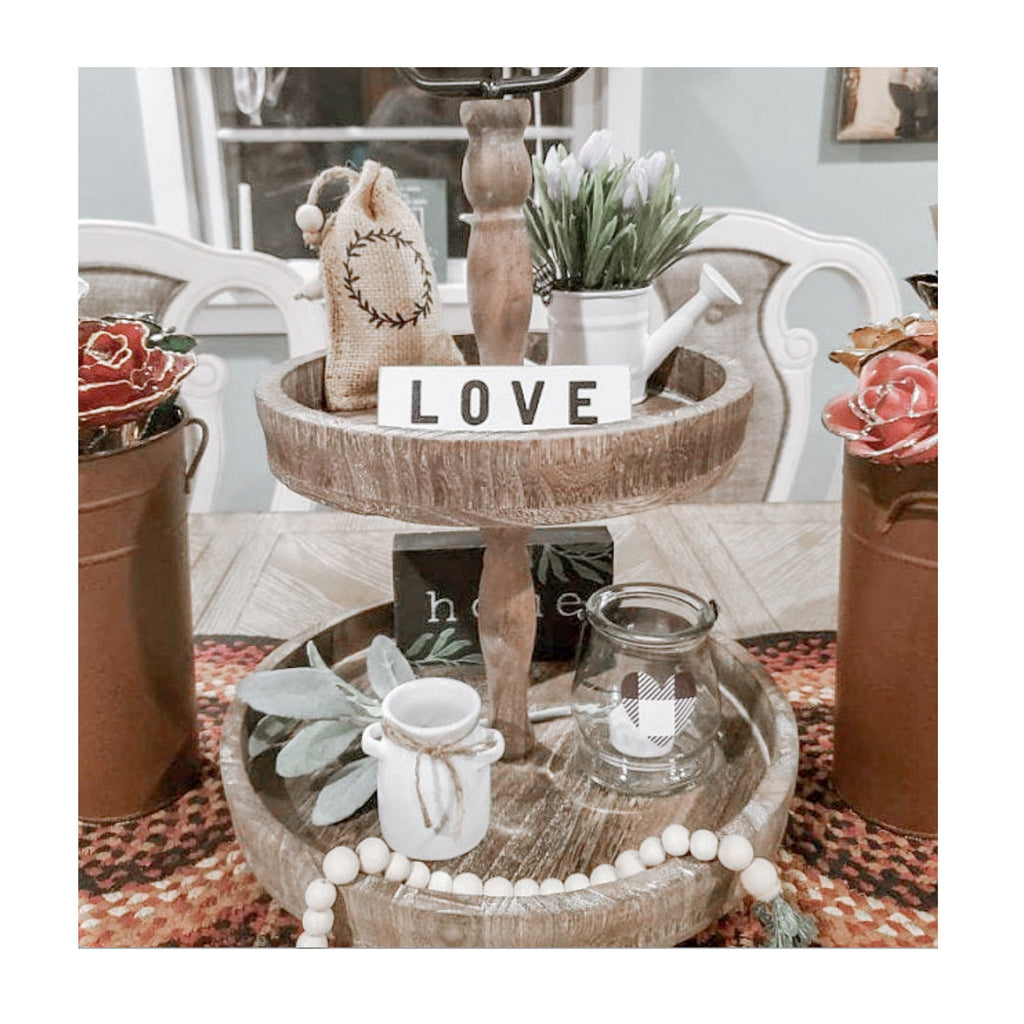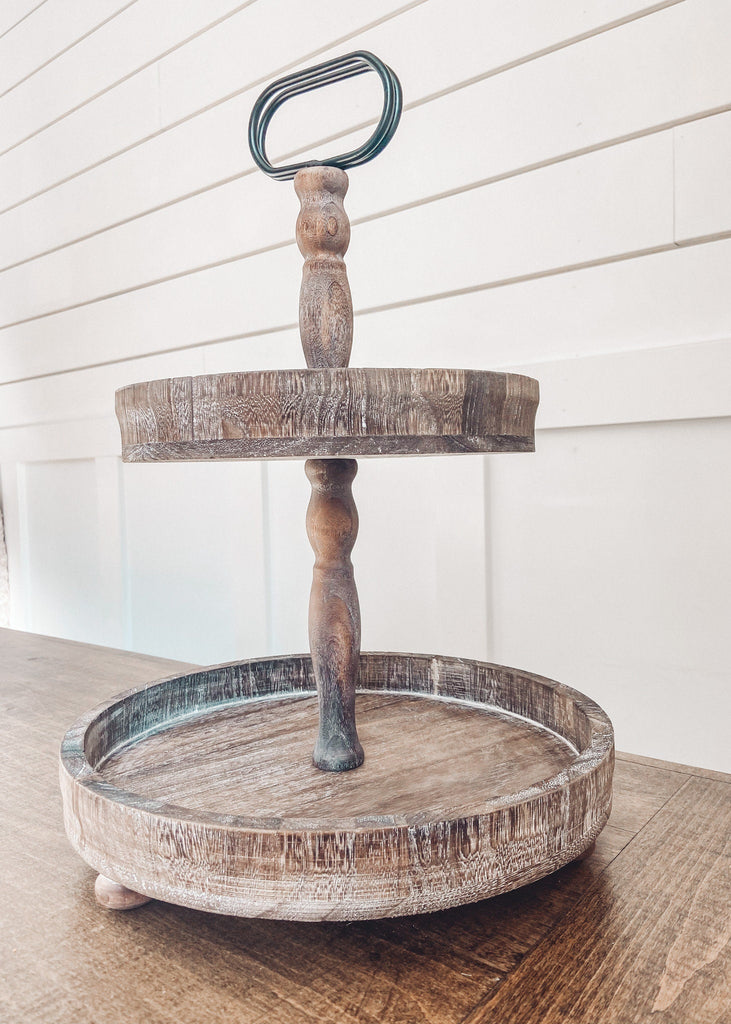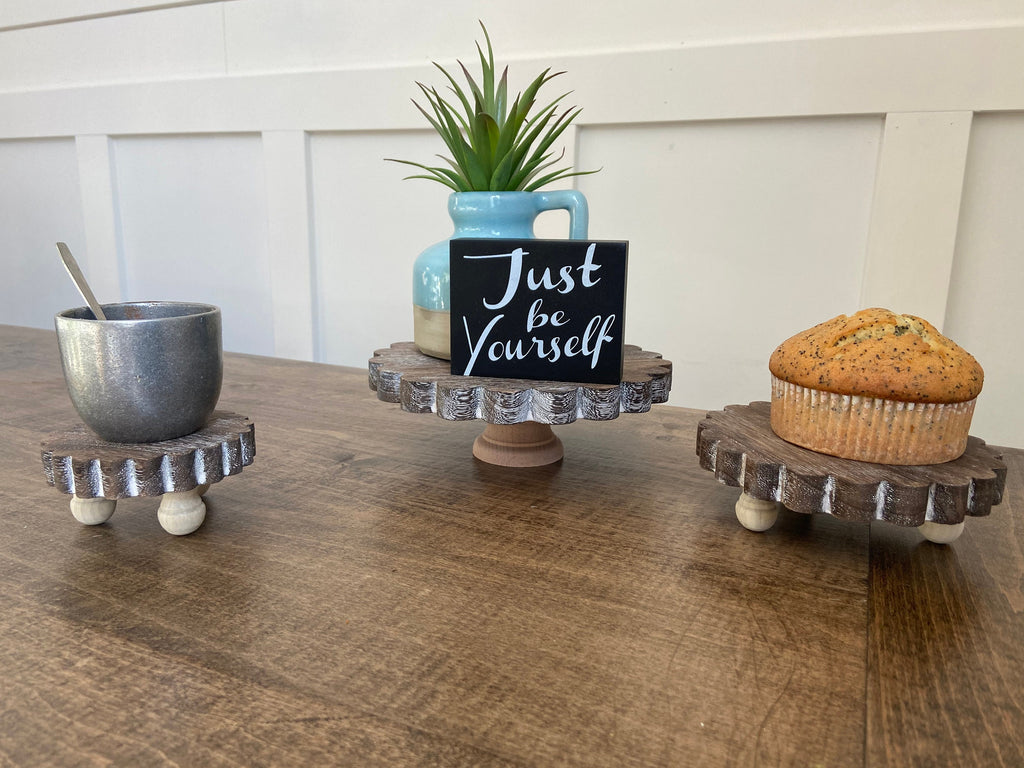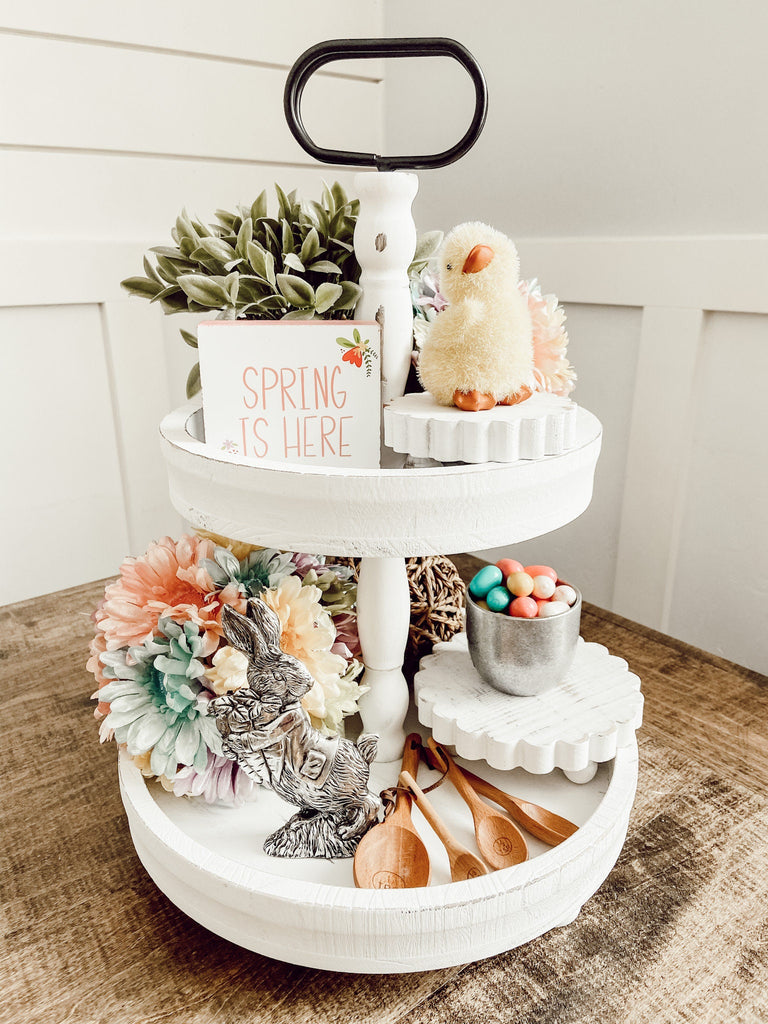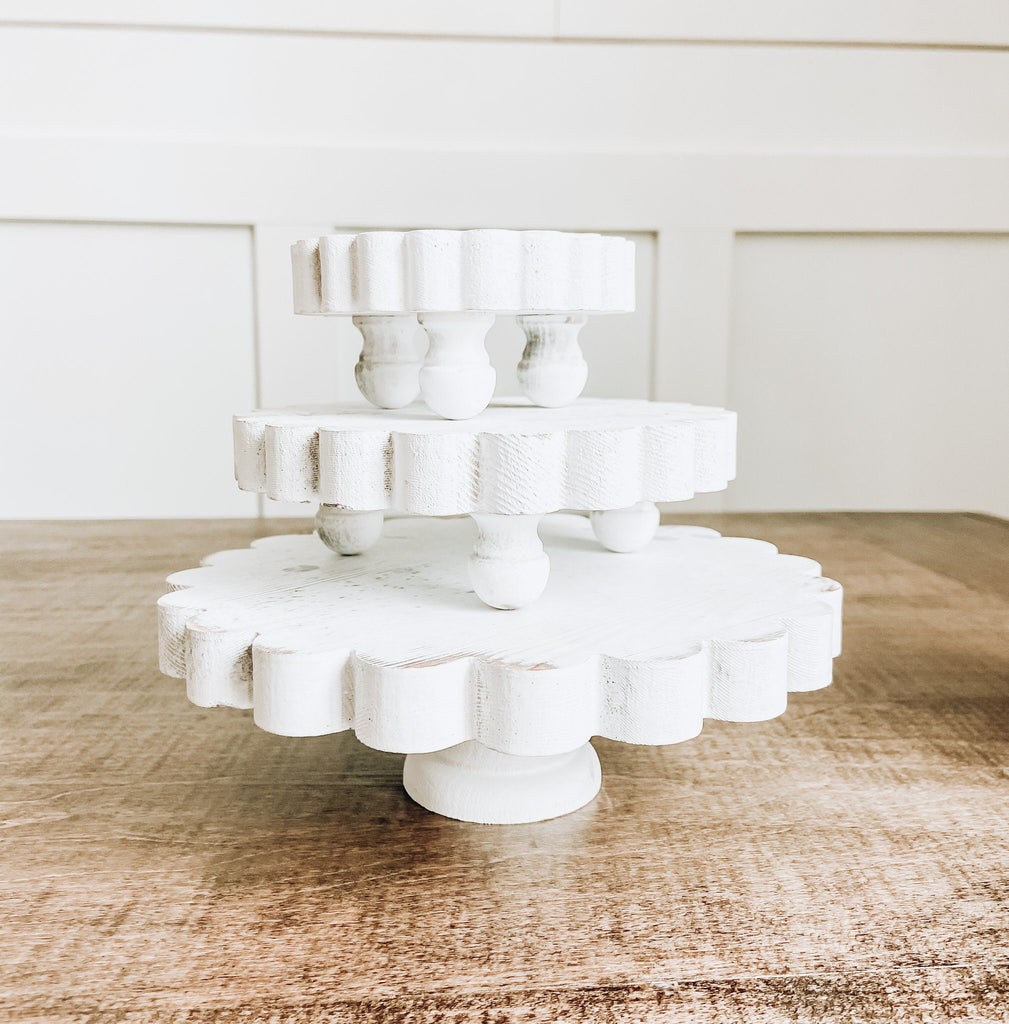 $ 59.99
$ 0.00
Two Tiered Tray, Tiered Tray, Easter Decor, Rustic Easter, Baby Shower Decor, Spring Decor, Farmhouse Decor, Easter Tier Tray, Kitchen Decor
Give your table the fun factor with this adorable two tiered tray or mini riser farmhouse decor. Perfect for any holiday decorating.
We love our customers! We also love how they display their amazing Rusty Mill Farmhouse tiered tray decor in their home. Melanie D. did a beautiful job decorating her tiered tray. Thank you for sharing your space with us Melanie!
Choose from your favorite or make it a package!
NOTE: This listing is for the trays only and not any of the display items.
ABOUT
Two-Tiered Tray Dimensions:
Bottom tray 13"
Top tray 10"
Height 18"
Note: Assembly required.
Mini Risers: (sold as a set of three)
Dimensions 4", 6", 8"
How to order
You can order just the 2 tiered tray alone or combine it with a set of 3 mini risers. Perfect for your kitchen, bathroom or table decor.
See more of our crafted items at
www.rustymill.etsy.com
Two Tiered Tray, Tiered Tray, Easter Decor, Rustic Easter, Baby Shower Decor, Spring Decor, Farmhouse Decor, Easter Tier Tray, Kitchen Decor